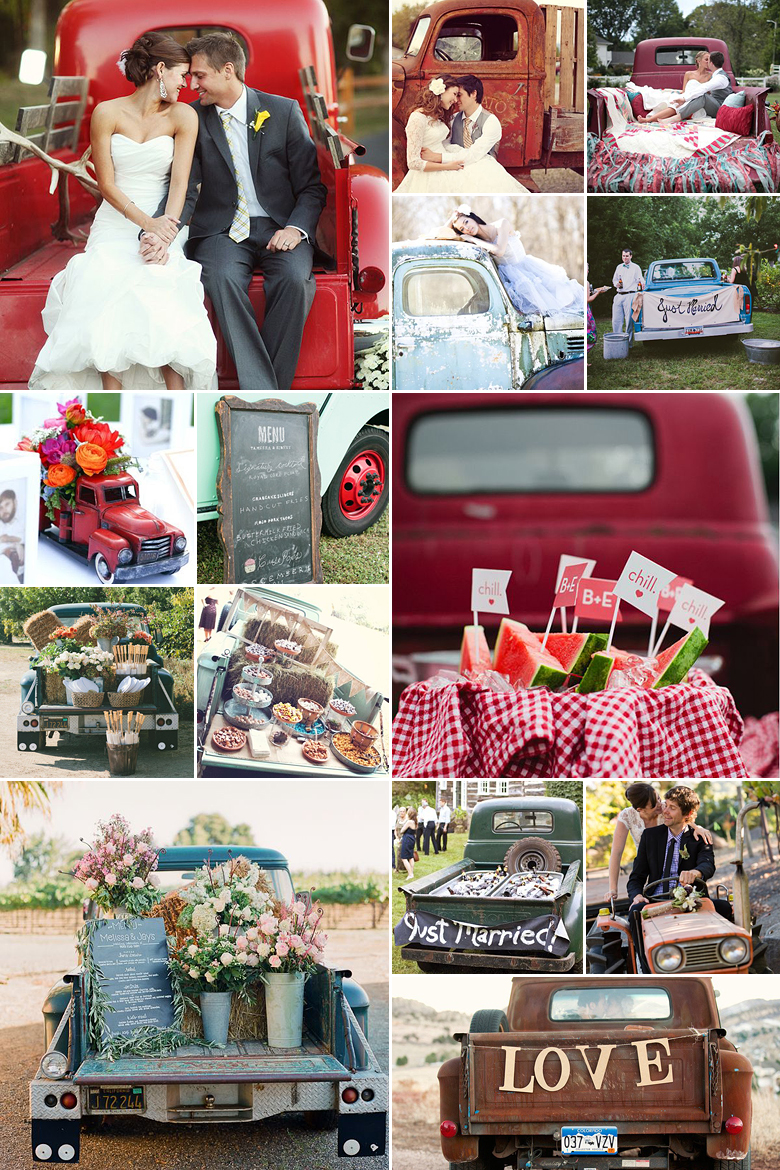 Trucks come in all shapes and sizes and certainly add a whole new level of fun and surprise to the wedding day celebration. Big, small, vintage or spanking new – a rickety truck is bound to create a hoo-hah and hubby will love it too!
Lately trendy food trucks have been cropping up all over the place, becoming the next best thing since pop-up restaurants. These catering trucks generally specialise in classic favourites like vetkoek, sandwiches and foot-long hotdogs, to name a few, all with a gourmet twist. While they're known for roaming around the streets of cities like Cape Town and Johannesburg, the trucks can also be rented for events like your wedding day.
Then again, if your caterer is already booked, here are other ways to incorporate vintage trucks into your wedding day celebration:
Make your grand entrance in a truck – opt for a rickety pick-up as wedding car instead of the expected sleek and fancy automobile.
Alternatively, make your getaway as married couple in a truck branded with a "just married" banner.
If you're hosting an outdoor affair like a picnic or garden soiree, convert the back of an open truck into a rustic buffet table.
As a surprise element, hire an ice cream truck to do the rounds every couple of hours or park off in the parking lot when it's dessert time.
Have your wedding pictures snapped on the back or inside of a truck – there are plenty of quirky and adorable moments to be had!
Original images and their credits available on Pinterest