Fouriesburg Weddings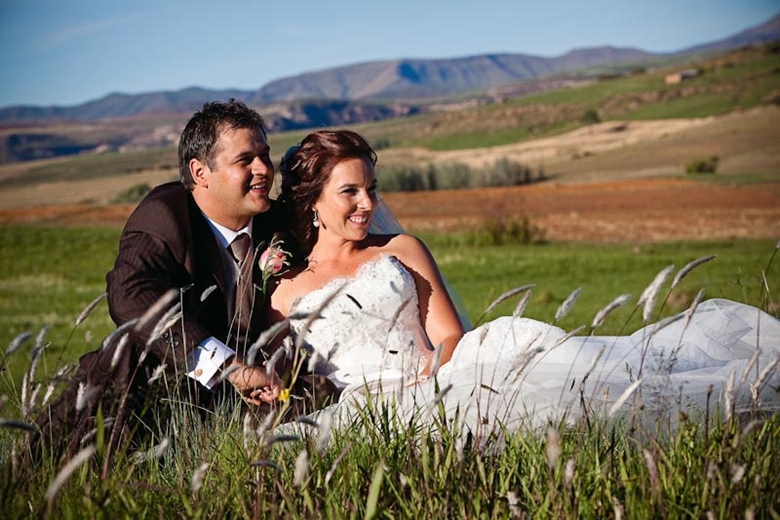 Fouriesburg, a farming town in the South African province of the Free State, is as charming and inviting as ever. Being hidden within the awesome mountains and sandstone cliffs of the Eastern Free State, Fouriesburg promises spectacular panoramas and breathtaking photographs. These advantages work together to ensure that any couple panning to celebrate their wedding in this tranquil retreat will be granted some of the best backdrops and views imaginable.
Although quiet, this town has a charming atmosphere, putting nervous brides and grooms at ease and making wedding guests that have travelled from other places feel welcome. This sense of tranquillity transcends all barriers and will lend your special day a chic, yet laid-back elegance that cannot easily be rivalled. This is the perfect setting for garden brunches, 3-course dinners enjoyed on classic cherry farms or opulent affairs within the local wedding venues.
Because it is such a beautiful retreat for the bridal couples, honeymooners and holiday-makers, Fouriesburg is equipped with ample accommodation, activities and attractions. There are intimate Bed & Breakfasts retreats as well as camping sites and lodges, for those that prefer to experience the true flavours of Africa first hand.
When visiting Fouriesburg, visitors and honeymooning newlyweds are encouraged to:
Embark on various hiking trails in order to experience the countryside to its fullest potential. Some of the formal trails include the Hoenderkop, the Old Fort and the Bird trails. These vary in intensity and will accommodate love-smitten couples that want to hike in a laid-back manner as well as more intensive groups that wish to exert themselves further
Visit the underground wine cellar of the old-world Fouriesburg Country Inn
Play a round of golf at any of the courses in the surrounding towns of Clarens, Bethlehem and Ficksburg, or within Fouriesburg itself
Stroll the town and enjoy the charming architecture and friendly locals
Photo Credit: lucindaphotos.co.za