Kimberley Weddings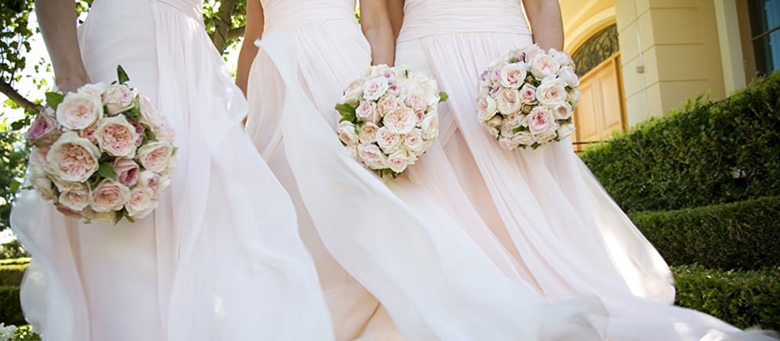 Kimberley is the capital city of South Africa's beautiful Northern Cape Province. This is the country's largest and most sparsely populated province and is characterised by its arid beauty and the mighty Orange River, which meanders across the exquisite landscape. Kimberley made its mark, so to speak, in the 19th century, when it was discovered that it was the home to huge, world-class diamonds.
When these precious stones were discovered, mining took on a brand new style. People flocked to Kimberley from all over southern Africa to work in the diamond mines, giving birth to the iconic "Big Hole" for which this town is famous. Such historical import permeates every aspect of this town, giving it a lingering ambience of culture and heritage. This is the perfect setting for your wedding and wedding photographs, which will resonate with your guests, whether they come from South Africa or not, for their reflection on South African history.
The 4-star boutique hotel, the Kimberley Club, is a popular venue for wedding receptions. This historical retreat has been the accommodation of choice for some international royals and political figures. There are several venues available, including one with a spacious dance floor. In addition to beautiful venues and friendly service, the Kimberley Club will undertake the printing of your guest lists, provide a red carpet for the grandest of entrances and include the Honeymoon Suite as a complimentary treat for the newlyweds on their first night as husband and wife.
This is also the ideal destination for your honeymoon, or an extended holiday for your wedding guests. There are a variety of things to do and see in and around the town of Kimberley. These include:
The Kalahari Desert – a section of this arid wonder crosses the Northern Cape border and invites visitors to witness the unique combination of fauna and flora within its borders. Animals that visitors can look forward to spotting include lions, meerkatte, antelope, giraffes and many more.
The Witsand Game Reserve and the Tswalu Kalahari Game Reserve.
The Namaqualand daises that bloom into a breath-taking palette of colours in spring (September to November) every year.
The Augrabies Falls National Park.
The Mine Museum, including a guided tour of a mine that dives 840 metres beneath the earth's surface.
The Wildebeest Kuil Rock Art Centre and the !Xun & Khwe Kamatoka Shop – boasting stunning pieces of modern San paintings and rock art.
Township tours.
The Sol Plaatje Museum.
The Miners' Memorial (also known as the Diggers' Fountain) in the Oppenheimer Gardens.
The World War I Memorial.
The Burger Monument near the Magersfontein Battlefield.
Photo Credit: www.naturalartflowers.com.au