Magaliesburg Weddings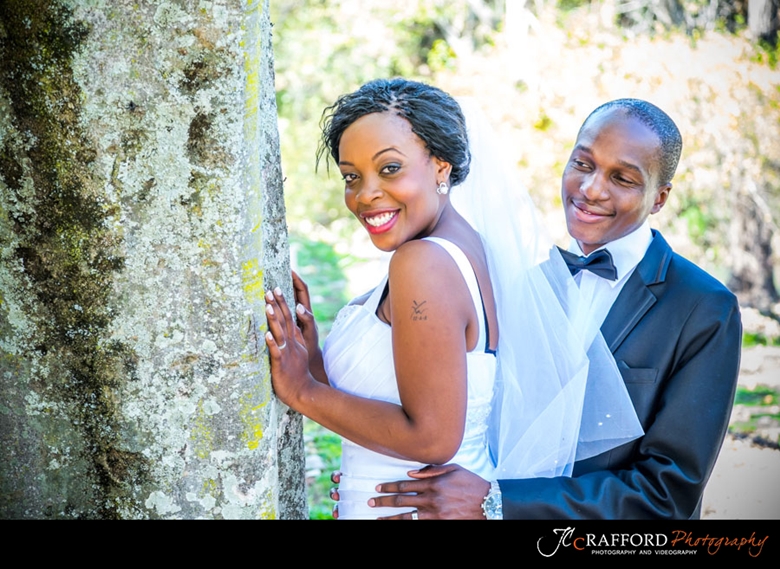 The Magaliesburg Mountain Range in the South African province of Gauteng has been estimated at being over two billion years old and is renowned as being one of the first places that human beings ever inhabited. This range stretches for 196 kilometres and its highest peaks are 1865 metres high. The modern-day inhabited area is made up of the Magaliesburg Village, Hartebeespoort Dam, Rustenburg and the world-renowned Cradle of Mankind. What makes this destination ideal for weddings and honeymoons is its natural beauty combined with its cultural and historical heritage, lending it a depth, beauty and sense of utter relaxation that is not easily rivalled.
Because of this exquisite setting, the Magaliesburg area has become popular amongst local and international visitors. It is only about an hour's drive from the commercial, cultural and economic hubs of Johannesburg and Pretoria, making it accessible and convenient. To cater for the growing number of visitors, there are a range of beautiful guesthouses, lodges, luxury hotels and camping grounds. There is the ideal venue for your wedding and honeymoon, regardless of your style, theme or budget.
Some of the most popular venues for wedding ceremonies and receptions are:
The Whispering Pines Country Estate – a country retreat for a small, intimate wedding, which can be held in the garden, forest or banquet room, depending on your personal preferences and availability.
Magalies Manor – the thatched room and semi-enclosed lapa make for authentically African-inspired venues in the heart of the Magaliesburg Mountains.
Usiba Lodge – this haven is all about tranquillity and the use of natural energies to affect people and places in a positive way.
Valley Lodge – this gorgeous retreat is perched on the banks of the mighty Magalies River, within fertile, abundant gardens. This makes for stunning wedding photographs and a peaceful, elegant ambience.
Everwood Country Weddings – with its own open-sided chapel, reception venue and stunning views, this elegant venue can accommodate up to 200 guests.
The Mokoya Lodge – specialising in two-day wedding celebrations for up to 120 guests, this wedding venue is equipped to handle your romantic occasion efficiently and discreetly.
Some guests may need to travel from their homes (whether in South Africa or abroad) and these ones will, no doubt, like to explore the area before or after your big day. In addition, many couples have chosen this as their dream honeymoon spot because of its stunning views, abundance of activities, romantic ambience and close proximity to important city centres. For these ones, the following activities and attractions are a must:
Health and beauty spas – particularly for anxious brides-to-be or for relaxed newly weds
Hot air ballooning – the ultimate in romantic sightseeing
Horse trails
Quad biking
Hang gliding
Canopy tours
The Rhino & Lion Nature Reserve
The AntiChoke Gallery @ Melon Rouge
The Art of Africa Gallery
The Hollybrooke Farm (horse trails and quad biking)
The Magalies Barbus Haven for fly-fishing enthusiasts
The Mountain Sanctuary Park
Saddle Creek Ranch
Photo Credit: www.jccrafford.com