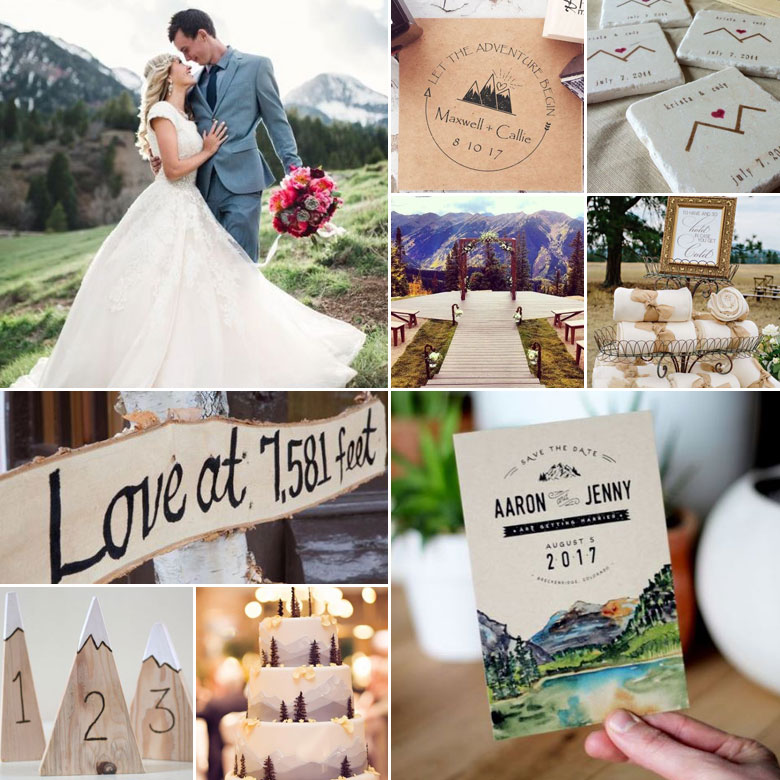 Just like some people long for the Bahamas, your heart is drawn towards the mountains. Whether you're lucky enough to have found a venue in the mountains, or whether you're planning a mountain themed wedding, we've got some creative thoughts on the topic that might inspire you.
First up there's the colour scheme. Naturally you'll be compelled to include many shades of grey, inspired by the rock faces of the mountains. Green will also play a dominant role in the decor, especially if you're aiming for a Drakensberg or European mountain inspired look.
Nowadays destination weddings are all the rage, so if you have the budget for it, why not whisk your guests away to a remote mountainous location? Think log cabins, warm winter fires and misty morning celebrations. Keep it small and intimate, and only invite your nearest and dearest family and friends.
Rocks can form a beautiful part of your wedding décor, and they're (almost) free and budget-friendly. Use polished or unpolished rocks as table names, place cards or to decorate the edges of the dance floor. Even if your wedding won't be hosted on a mountain, you can always scout around for mountains in the area and have your photos taken on the tippy top – live on the edge!
Original images and their credits available on Pinterest