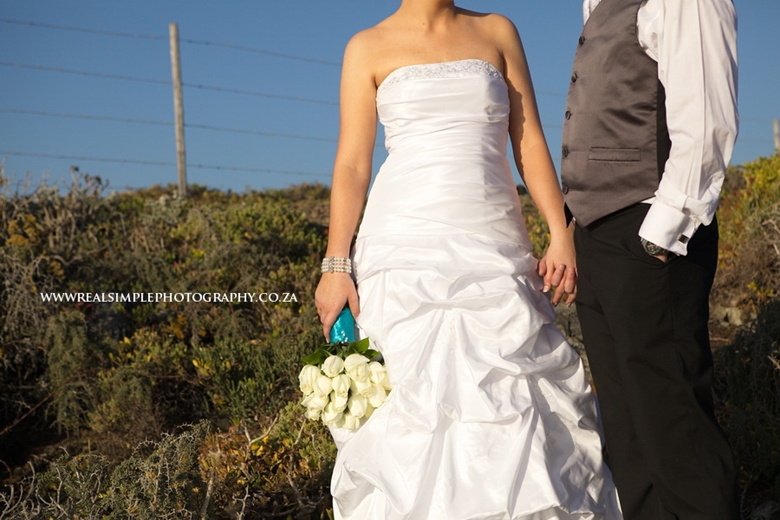 South Africa's West Coast is about coastal fishing villages, natural abundance, friendly folk and some of the most gorgeous wild shorelines in the country. Not only is this a popular tourist destination, but it is also ideal for weddings and honeymoons because it guarantees gorgeous backdrops and unique venues. This destination offers an authentic rustic, rural look and feel. This adds so much to a vintage, country or beach wedding that brides- and grooms-to-be are travelling to the West Coast from all over South Africa, and further afield, to make their day unique and special.
There are various open-air restaurants, guesthouses perched on sand dunes and lodges overlooking the vast stretches of beaches in which to enjoy your ceremony, reception and honeymoon. For brides- and grooms-to-be from the Western Cape and Eastern Cape, the West Coast is also close enough for guests to travel to, allowing those closest friends and family members to share this special place with you.
The following towns and villages are some of the West Coast's better known wedding destinations:
Lamberts Bay is one of the coastal retreats that dot the West Coast. It has been dubbed the Diamond of the West Coast and is famous for its delicious and abundant seafood, particularly crayfish. It enjoys beautiful weather all year round and has not lost its old world seaside village charm.
Saldanha Bay is nestled between the mouth of the Berg River and the West Coast National Park in Langebaan. Apart from the gorgeous sea views, this town is also known for its friendly locals and the many whales that visit its shores between July and December of every year.
Langebaan is perched on a lagoon of the same name and is known for its cold winters, abundant springs and hot summers. Originally established as a whaling station, this is also the ideal spot from where to catch a glimpse of the Southern Rights and Humpbacks.
Because the surrounding beauty is of a natural kind, it makes for especially gorgeous, natural and classic wedding photographs. It also allows the bride (and, possibly, groom) to use these elements (such as the colours of the sand and sea or the design elements of starfish and seashells) in the décor of their wedding. Photo opportunities are innumerable.
Beach weddings are, obviously, the most popular theme of such occasions held in the West Coast. However, the bridal couple may simply choose to incorporate parts of the surrounding fauna and flora in their elegant and more formal event. This may include delicious seafood dishes or the typical music of the Cape fishermen.
Some of the great wedding venues include:
The Groote Post Wine Farm in Darling
Boesmanland Plaaskombuis (a farm kitchen that is elegant and stylish, yet authentic)
Friday Island (a private beach on the banks of the Langebaan Lagoon)
Couples that are honeymooning in the West Coast can look forward to a range of romantic, exciting and interesting activities and attractions. The following sights and sounds are some of our favourites:
Whale watching
Dolphin watching
The Fossil Park
Ship wrecks
Taking Route 27 through the West Coast for a real feel of the area
West Coast National Park
Game drives
Bird watching
Western Cape Wedding Venues
Photo Credit: ohdarlingdays.co.za