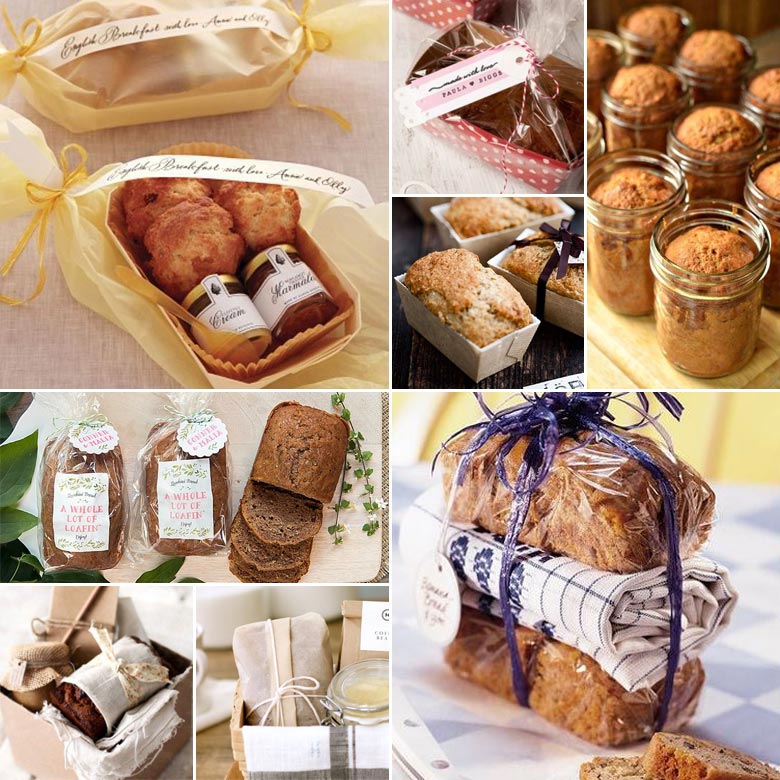 It's warm, it's moreish and it's reminiscent of teatime on a farm! It can only be banana bread. If you're as much of a fan as we are, then you'll most likely want to spoil your guests with a little slice or bite of banana heaven on your wedding day.
There's nothing quite as delicious as freshly baked banana bread, especially if it's homemade. So when it comes to banana bread guest favours, the first prize would be to bake it yourself. We love the mini loaf pans that are available these days, and each pan yields the perfect single portion.
To give your favours that extra homemade touch, think carefully about how you'll wrap it. Simple brown paper can be beautiful and rustic, whereas a cute little paper boat adds just the right amount of charm.
Another option would be to combine all the dry ingredients for your favourite banana bread recipe in a jar, and attach the recipe so guests can bake it themselves after the wedding. Nowadays you get the most beautiful jars, which are all highly reusable. You can even apply a chalkboard sticker and write your guest's name on their favour, so no one gets confused.
Original images and their credits available on Pinterest