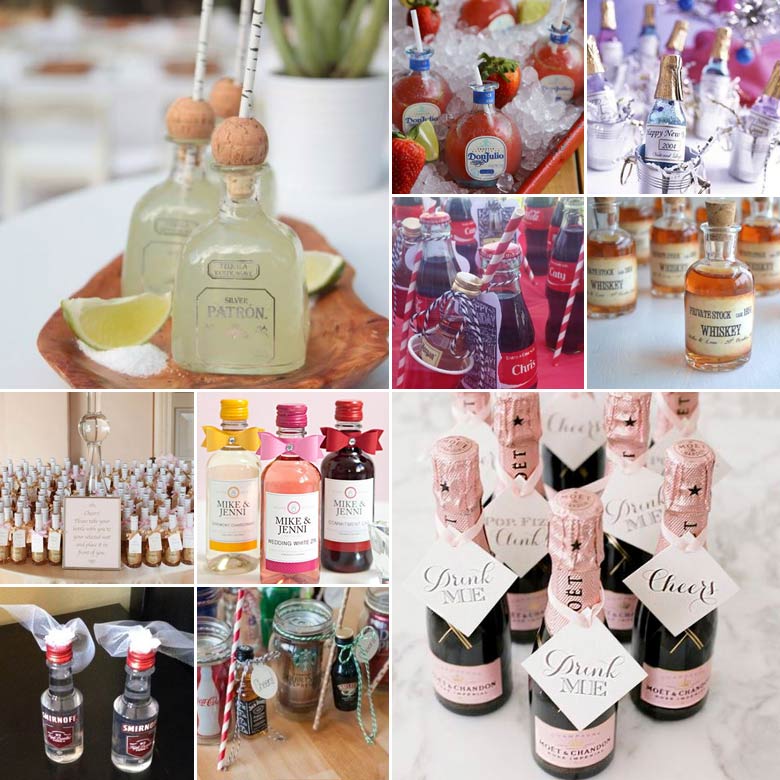 Everyone loves miniature gifts, and just about everyone loves alcohol! We've discussed miniature favours on many occasions, but what makes today's post so special is the fact that we're focussing on your favourite beverages.
For starters, you can order a variety of your all-time favourite alcoholic drinks in tiny serving sizes. Most liquor stores will be able to help you out, and you can always chat to wine farms about smaller bottles of your favourite wine. In fact, why not take it a step further and add a miniature wheel of cheese to the gift, or a tiny shot glass?
Another option is to go the edible route, and bake baby biscuits in the shape or your favourite drink. Most cake designers have the ability to create this type of magic in a jiffy, so if you're not up for the challenge, rope in the experts.
If alcohol isn't really your thing, it's really not the end of the world! We just love the idea of miniature bottles of your favourite fancy mixer or cordial – just add water, and you have an instant fruity beverage! Alternatively consider mini bottles of syrup or chocolate sauce to make your guests' desserts something quite special.
Original images and their credits available on Pinterest