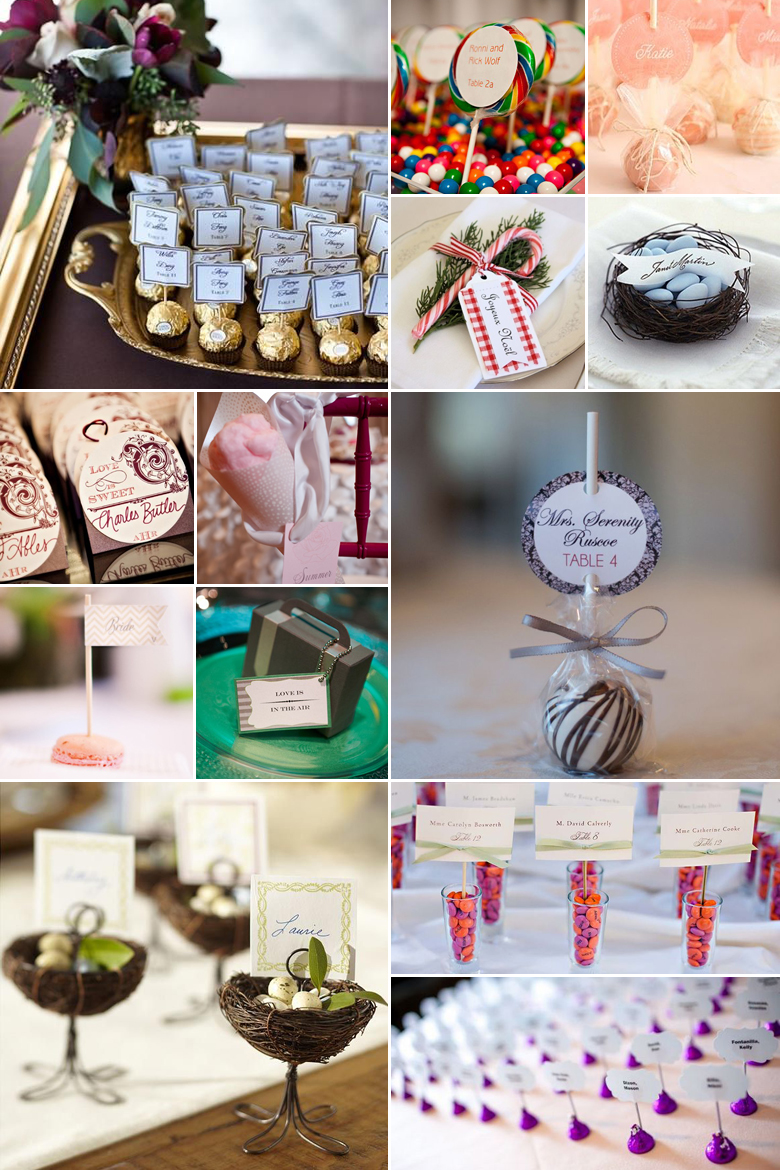 While place cards might seem like a small detail, it's the one area where you really have an opportunity to make your guests feel welcome, special, spoiled and treasured. Using candy as place card is an excellent budget-friendly way to show a little love – and it can even double as guest favour!
Attach your place cards to toothpicks and prop it up in a piece of candy or a sweet treat like a macaroon or a cupcake.
Create a custom wrapper for the candy treat (mini chocolate bars work well) with your guest's name printed on it.
Repackage bulk purchased candy like jellybeans or chocolate nibbles in cute mini jars or boxes with a name label attached.
Choose long pieces of candy like Fizzers, candy canes or lollipops which can easily be bundled with the knife and fork and rounded off with a place card.
For an extra personal touch, spoil your guests with homemade treats that you yourself whipped up with care and attention – for instance large choc-chip cookies or homemade fudge.
Attach place cards to treats with "stems" like toffee apples, cake pops and oversized lollipops.
Choose the type of childlike candy that will encourage nostalgia and reminiscing – like candy bracelets, chocolate coins and so forth.
Original images and their credits available on Pinterest