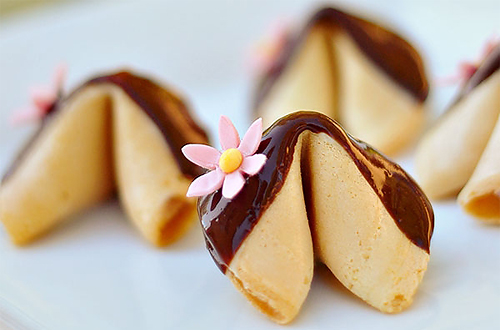 A wedding is all about love, soul mates and the important decisions that determine our futures. With this in mind, a few couples have wanted to include fortune cookies in their wedding celebrations, since these cookies claim to reveal tasty morsels of the future to their recipients.
Modern couples are fortunate enough to have plenty of variety when it comes to the different types of fortune cookies available.
Here are some ideas:
Dipped and painted – foodies can do amazing things with coloured sugars and edible paints nowadays. From plain chocolate- or caramel-dipped cookies to ornately painted cookies in their own little tuxedos and wedding gowns, there is no limit to what is possible.
Mini or giant – giant fortune cookies are easier to decorate and make gorgeous desserts, especially if the message you want to include inside is larger than the usual tiny slip. You can use cake icing, Smarties®, and even other biscuits as decoration for these big treats. Mini fortune cookies have a cute appeal and are guaranteed to be favourites amongst your guests.
Dyed and flavoured – use your wedding theme colours to the full by ordering dyed and flavoured fortune cookies. For example, for a red and brown wedding, dye your cookies these colours and add coffee and cherry flavours.
Textiles – instead of sticking to edible fortune cookies, explore other options; such as silk, wool, crocheted or even metal cookies. These will make gorgeous keepsakes for your friends and family.
In terms of the message inside, you have so many options. Write personalised notes to each guest, or simply have a generic 'thank you' note written inside. In addition, you have the option of using edible rice paper, so that guests can enjoy every single part of their fortune cookie.
To make your own Paper Fortune Cookies, check out this great DIY article.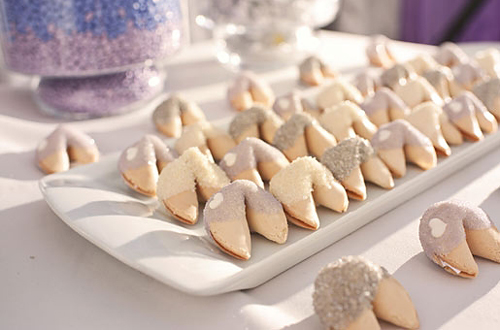 Credit: TLC How Stuff Works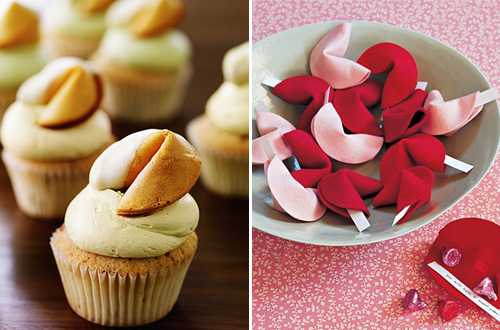 Credit: Dipity, Martha Stewart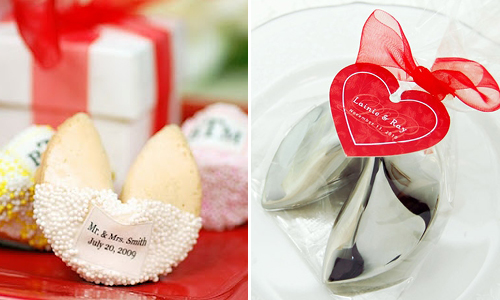 Credit: Lady Fortunes, DIY Wedding Bee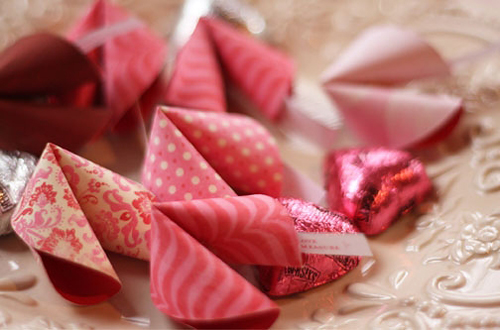 Credit: Duck Duck Moose Design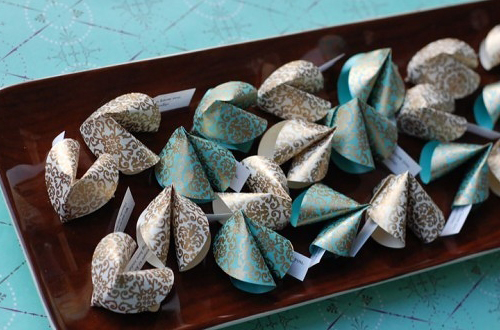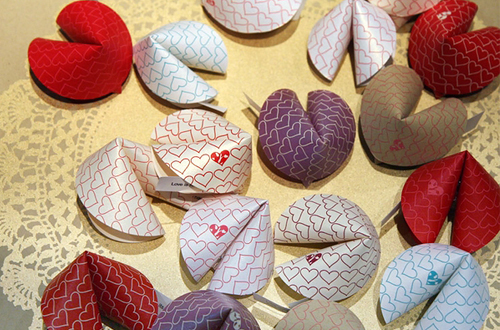 Credit: Hambly Screen Prints
Credit (Main Pic): Intimate Weddings