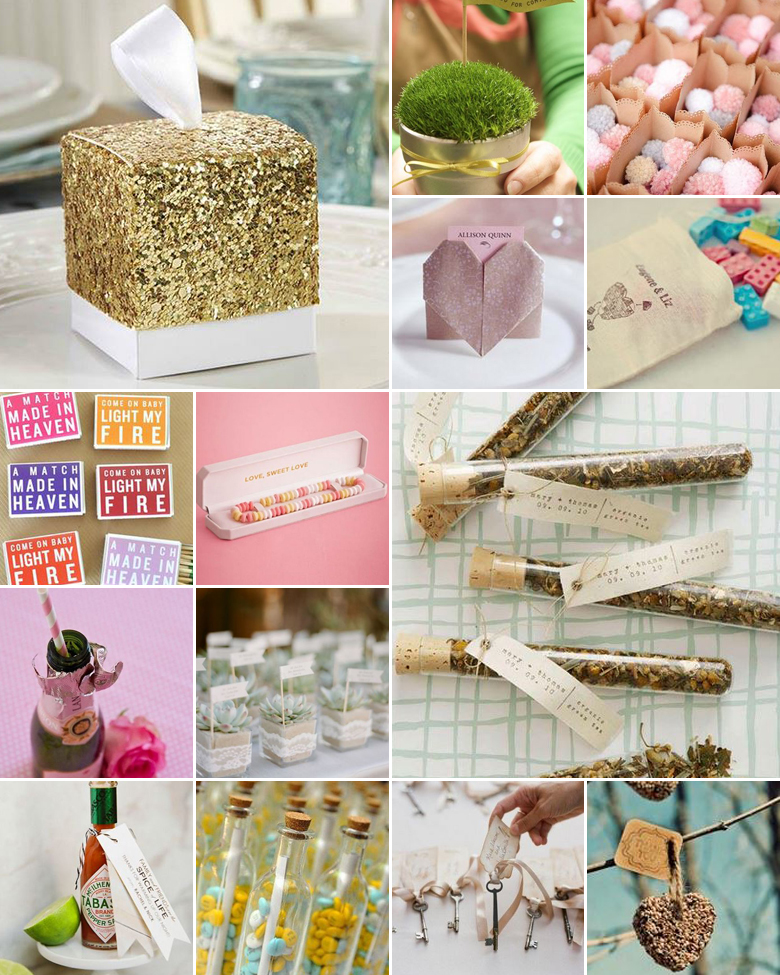 If you're going to do the whole guest favour thing, you have to do it right! There's nothing worse than spending thousands of hard-earned rands on little gifts that will simply end up gathering dust on a shelf or end up at the bottom of the drawer, long forgotten.
Unusual guest favours always tend to make an impression, especially if it's the type of gift that really gets your guests talking – here are some examples:
All things mini: People are naturally drawn to tiny things! So opt for miniature versions of things that you both love, like cookies, alcohol, hot sauce, jam, etc.
Something green: There have been so many new innovations in the eco-friendly industry that you can now find anything from mini trees in tubes to plantable seed notebooks.
Use me on the day: It's always good when a guest favour serves a purpose on the wedding day, whether it be a fan to keep your guests cool or a handkerchief for the tears of joy.
Something handmade: Nothing makes a person feel as special as a little something-something that you crafted yourself. From driftwood brooches and button earrings to boutonnieres for the boys and repurposed jars of goodness.
Made to pun: Word play and guest favours go hand-in-hand and are guaranteed to elicit a giggle or two. "A match made in heaven" matchbox for the fridge, "so happy to bee here" jar of honey, or "it's getting hot in here" bottle of hot sauce are just a couple of examples to go by.
Wedding Favour Suppliers
For some wedding favour suppliers, check out our comprehensive wedding favour companies.
Original images and their credits available on Pinterest