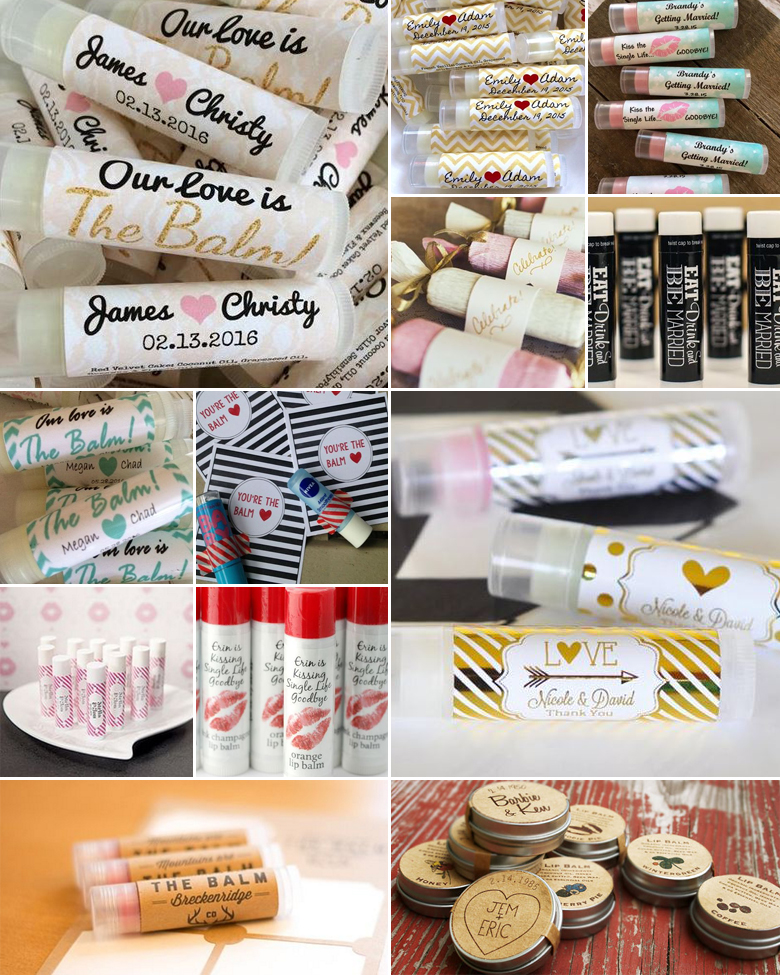 We've said it before and we'll say it again – if you're going to do guest favours, keep it practical! Lip balm has recently become quite the favourite on the guest favour front, especially with summer approaching. We especially love the fact that it's unisex, since both guys and girls will be thrilled to get a favour like this.
With so many variants to choose from, you can have quite a bit of fun with flavours. For starters, you can use the flavours to indicate which tables your guests are seated at. Alternatively match the flavours to your guests' personalities, and write cute little cards to tell them how much you adore their quirks.
Lip balms also come in all shapes and sizes, so keep an eye out for balms that are packaged in cute containers. What's more, a lot of beauty shops now stock organic lip balm, which could make a lovely addition to an eco-friendly wedding.
As with any guest favour, there's always room to personalise your lip balms – for instance, create custom warp-around labels or cover the current label with your own sticker. Lip ice is also an excellent addition to your bridesmaid survival kits, and you should always have one on you on the day.
Original images and their credits available on Pinterest