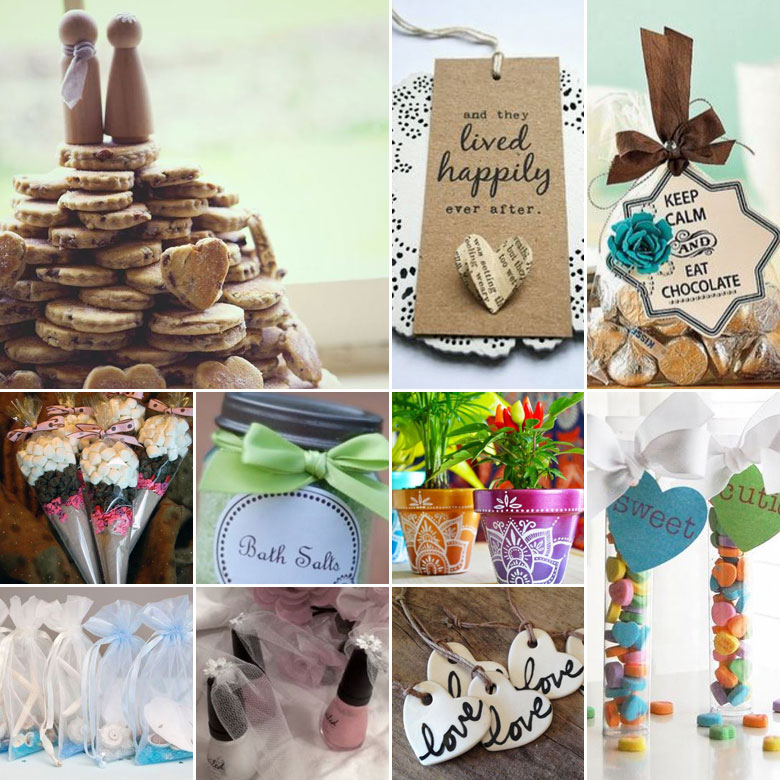 Nothing says "I appreciate your presence" quite like a beautiful handmade gift! If you're the DIY type or known for your excellent baking skills, then this post is definitely for you – so unleash your inner creative beast, and let's get to work:
Everyone loves munchies! Make nougat, fudge or caramels for guests to take home and enjoy with their families.
If you're good at sewing, consider making handmade handkerchiefs or fans that your guests can use on the day.
Put your baking skills to the test with muffins, scones or cookies in the shape of a heart.
Commission a soap mould with your initials, and make personalised soaps for all your female guests.
If you're going for a romantic ambience, make candles for the tables and for guests to take home as favours.
Assemble little DIY favour packs – like a do it yourself hot chocolate kit or brownie mix in a jar.
Turn a non-handmade gift into a handmade gift! For instance, wrap chocolate slabs in hand-painted wrapping paper or decorate a glass jar with a handmade neck-tag or label.
Take up a new hobby like pottery, and make cute little pots or personalised key chains for your guests.
Original images and their credits available on Pinterest