Hot & Saucy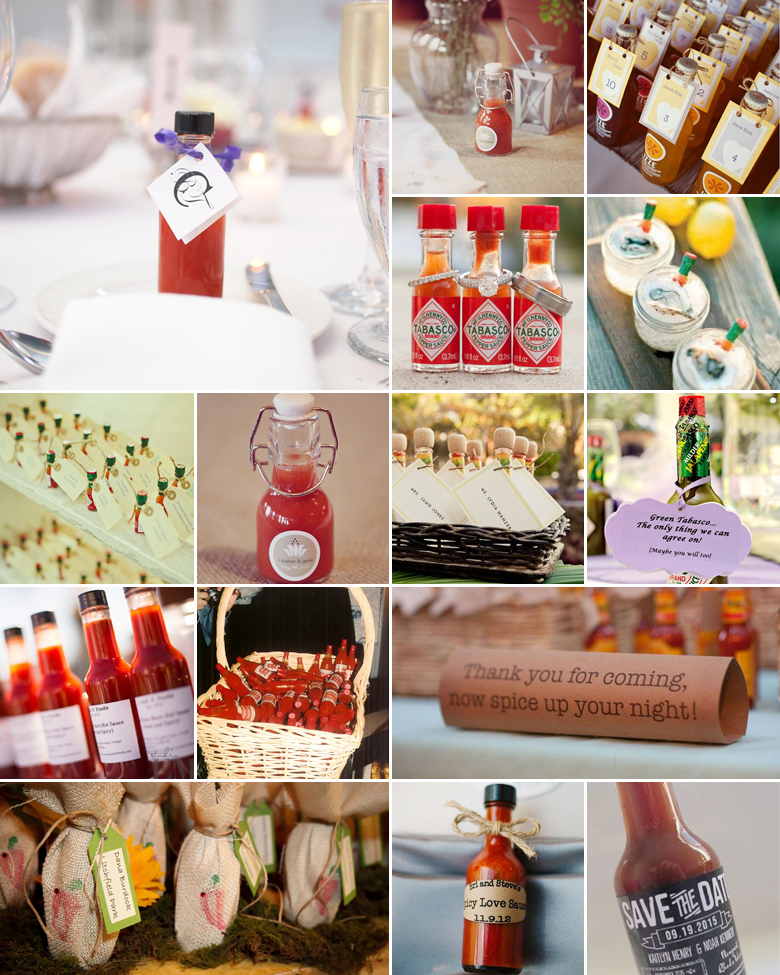 What better way to spice up a dinner, event or wedding day even than with a good dash of hot sauce? Since hot sauce isn't something that all your guests will necessarily enjoy, it makes sense to have it on the tables rather than having the chef add it directly to the dishes on the menu.
Now, the ideas in this post are certainly not for the faint hearted or those with weak palates, however if both you and hubby are fans of the hot stuff, there's no reason why it shouldn't feature on your big day. Here's how:
Surprise guests with mini bottles of your favourite hot sauce as guest favour to spice up their own cooking at home.
Alternatively, tie a mini bottle of hot sauce and a jar of sugar together to represent the two of you – sugar and spice.
Send a mini bottle of hot sauce with your invitations of save-the-dates to remind guests of the hot event that's about to take place in the upcoming months.
Brand the hot sauce bottles with your own personalised wedding labels. Chat to your stationery designer for more information on the how and what.
Serve a selection of canapés like oysters, tacos and pizza bites with hot sauce on the side.
Brand the bottles with cute quips such as "things are about to heat up" or "spice up your night".
Personalise a number of hot sauce bottles with your guests' names and use these to indicate place settings in the reception venue.
Original images and their credits available on Pinterest