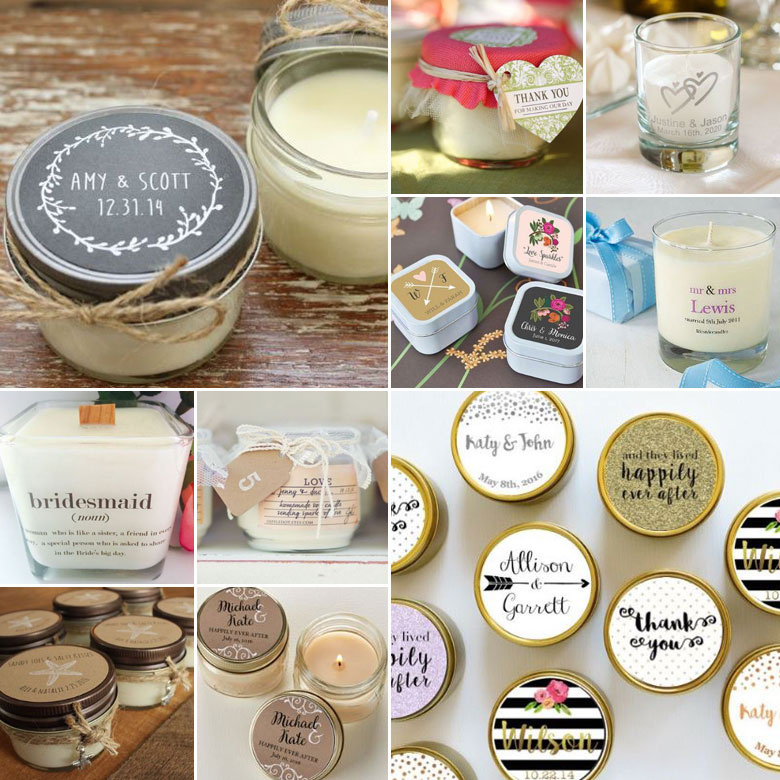 Nothing sets the mood quite like the soft glow of a flickering candle. Now imagine if your guests could take a little bit of that wedding romance home with them? Candle favours are just the way to do it, and there are so many ways to personalise them.
Buy a whole lot of small candles, and decorate them by wrapping small lengths of ribbon around the body.
Make your own vintage candles by melting wax into an assortment of tiny teacups, glass jars, vintage tins or other containers of your choosing.
Opt for luxury candles in tiny glasses, and personalise it with small vinyl or monogram stickers.
Spoil guests with the same scented candles that will be sitting on the guest tables.
Aromatherapy candles are always a treat, and can help your guests unwind after the reception.
Nowadays many shops stock candles that turn into lotion when burnt!
If your guests or bridesmaids are the DIY type, give them a mini candle-making kit instead.
Add a touch of glitz to your day with candles dipped in glitter!
Choose candles in pretty glass holders that are reusable. For instance, as vases, make-up brush holders or pencil boxes.
Original images and their credits available on Pinterest