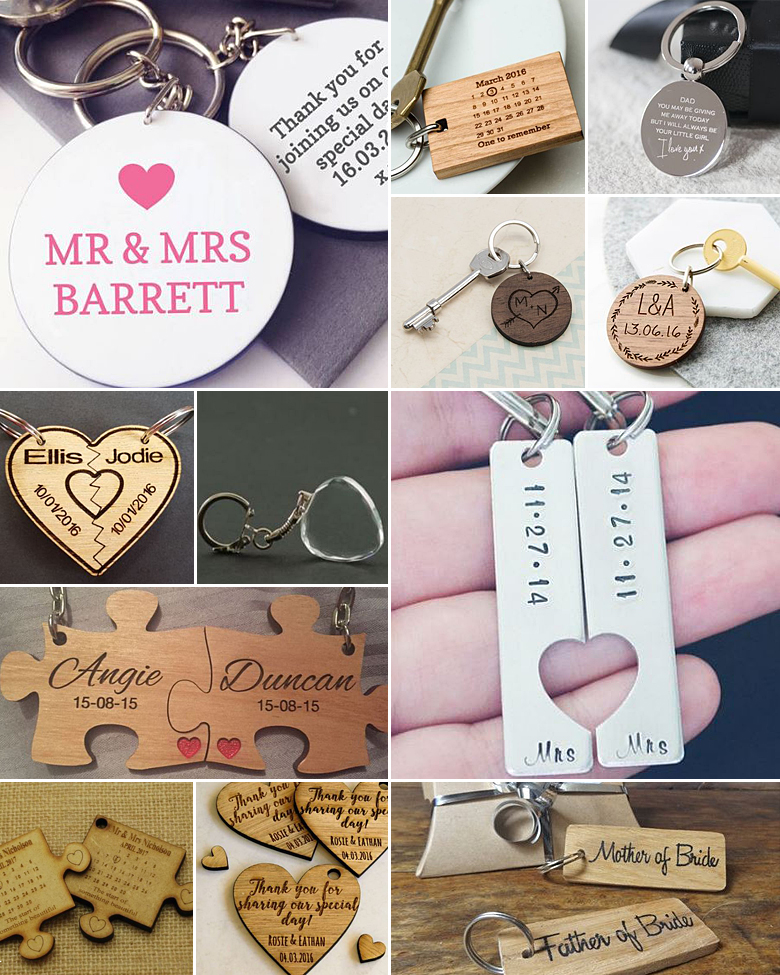 Key rings are one of those things that will always be handy and useful! While guest favour is probably the first thing that comes to mind, key rings can actually serve many a purpose on your wedding day.
Here are some places where a key ring can come in handy:
Have your wedding date engraved on a key ring, and send that off as part of your save-the-dates.
Attach your wedding bands to a key ring so that they don't go missing before the big moment.
Hang key rings from the chandelier in the middle of each guest table, and let each guest cut one down at the end of the reception.
Have special key rings made for your and your hubby, that form two halves of a whole – for instance puzzle pieces, half hearts, and so forth.
Personalise the key rings with your guests' names and use these as combination place settings and guest favours.
Give each guest a USB key ring that has the entire playlist of your reception on it.
Have some of the petals of your bouquet embedded in resin and turned into a key ring after the wedding.
Keyrings Available on Celebration.co.za
The requested RSS feed cannot be loaded at this time. This XML document is invalid, likely due to invalid characters. XML error: Undeclared entity error at line 22, column 68
Original images and their credits available on Pinterest