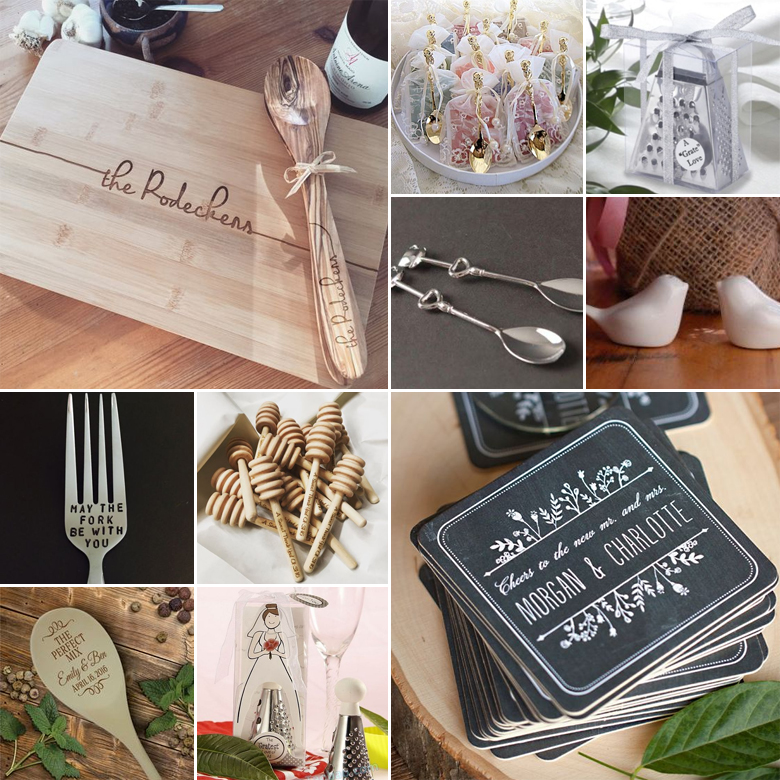 If you're the queen of the kitchen, and you love baking up a storm, why not use this as inspiration for your guest favours? If ever there was a guest favour that ticks the "oh-so practical" box, it's any of the prezzies in this post.
One of the most important things to bear in mind when opting for kitchen gifts, is to avoid giving items that form part of a set. No one has any use for a single teacup or shot glass!
Who doesn't like cooking with wine? Treat your lady guests to a bottle of your favourite, with humorous tag attached.
Oven mittens are a lovely gift and can be personalised with your guests' names or initials.
Tiny salt and pepper shakers don't just symbolise "the perfect pair", they're also too cute for words!
Wooden spoons have made quite a comeback! Have it engraved with your wedding date, and attach your favourite recipe.
Bottle openers are unisex and guests can even use it on the wedding day, when the waiter's nowhere to be found.
Edibles always go down well! Why not create a mix of your favourite herbs and spices, or a delicious braai rub?
Kitchen Wedding Favours and Gifts Available
The requested RSS feed cannot be loaded at this time. This XML document is invalid, likely due to invalid characters. XML error: Undeclared entity error at line 22, column 147
Original images and their credits available on Pinterest