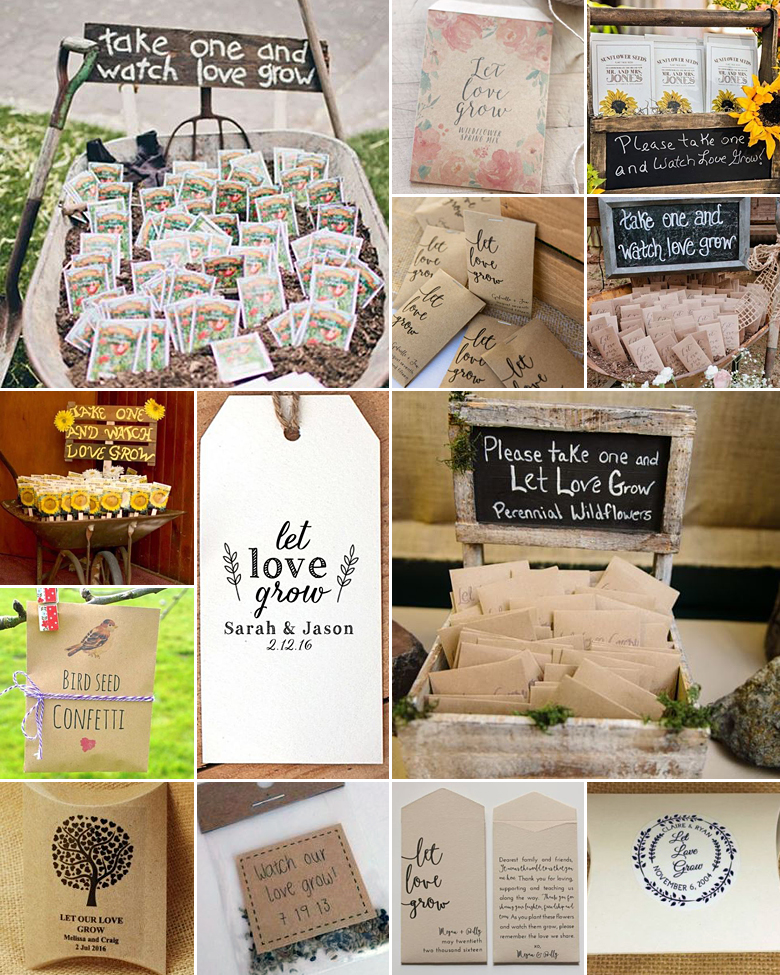 If you love nature and birdlife as much as we do, you'll fall head over heels in love with this spectacular green theme! Whether it's planting seeds or feeding them to the birds, your guests will love the eco-friendly nature of your "seedy" wedding day celebration.
Here are a couple of ideas that might just plant a seed of creativity in your brain:
Instead of traditional paper confetti that creates litter, use bird seeds – your flying friends will love you for it!
Use honey and seeds to make your very own birdseed favours for guests to hang in their gardens back home.
Serve "bird food" at the wedding – we're thinking chocolate coated sunflower seeds, seed crackers and fruits.
Spoil your guests with little packets of plant seeds that they can go and plant in their gardens after the wedding.
Instead of lighting unity candles, plant seeds in a little flower box to symbolise the beginning of your new life together.
Make your wedding invitations out of plantable seed paper that can be reused.
Incorporate large dried seeds into your wedding day décor, for instance in the bouquets and table decorations.
Original images and their credits available on Pinterest