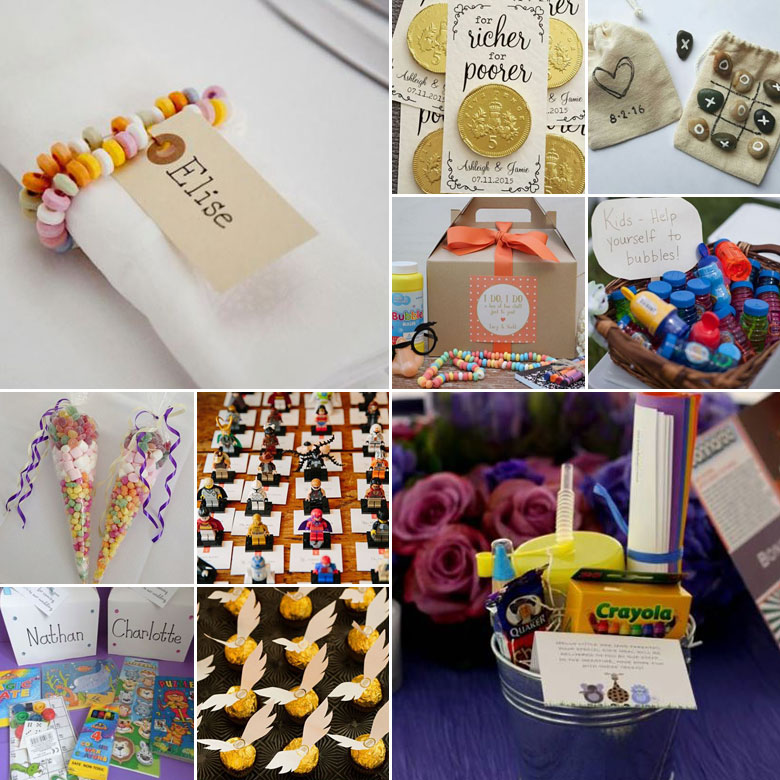 If you've decided to invite kids to your wedding, it's guaranteed to be a fun, festive and laid back affair! However, just like you're planning to spoil their parents with favours, you'll need to think about what to give your mini guests. Here are a few ideas for fun kiddie favours that will put a big smile on their cute little faces:
Give them bubbles! Not only will they love playing with it in the garden and venue, it's bound to look magnificent on your photos.
Spoil the little ones with colouring books and crayons, which will keep them busy throughout the reception.
Play dough is always a winner, especially if it's in the colours of your wedding theme.
Setup a table with Lego blocks, and give each child a box they can fill with pieces. Alternatively give them a pre-packed box, so that they can start building immediately.
Instead of just giving them sweet stuff, make it interactive! Give each child a small tray of cupcakes with frosting and toppings so they can decorate their own.
Favours don't have to expensive, and you can even go the DIY route with into tic-tac-toe using pebbles as pieces.
Original images and their credits available on Pinterest