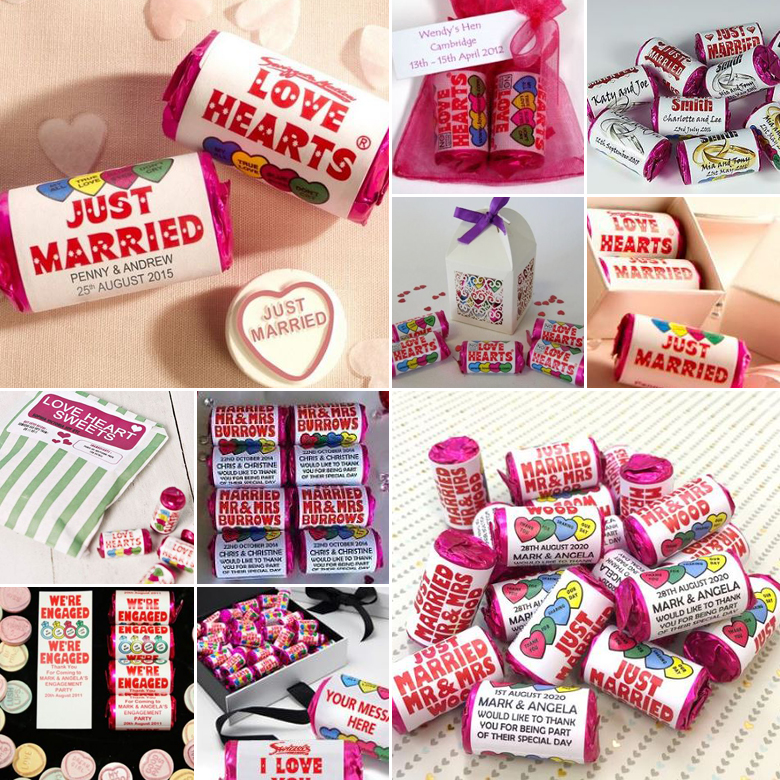 Love Hearts candy has been the sweetie equivalent of red roses for many decades. Over the years these divine candies have only gained popularity to the point where they're almost synonymous with true love and wedding celebrations.
When it comes to your special day, Love Hearts candy is bound to make the perfect guest favour! Whether you wrap it up in personalised wrapping paper or stack them into a cute little tin, you can be sure your guests will treasure the thought.
To complement the guest favours, a wedding cake decorated with Love Hearts candy is an absolute must. Use actual pieces of candy to create a precious cake design, or ask your cake designer to turn each tier into a giant piece of candy.
Then again, you don't just have to have candy everywhere! Why not use the Love Hearts candy wrapper as inspiration for your wedding designs? From your stationery to embroidered Love Hearts handkerchiefs – the options are virtually endless.
On the big day, consider surprising your handsome man with a roll of Love Hearts candy, tucked away into his inner jacket pocket. You can also spoil your bridesmaids and the groomsmen, not to mention special people like your mother and father.
Purchase Your Customized Love Heart Sweets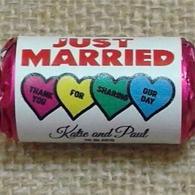 Original images and their credits available on Pinterest