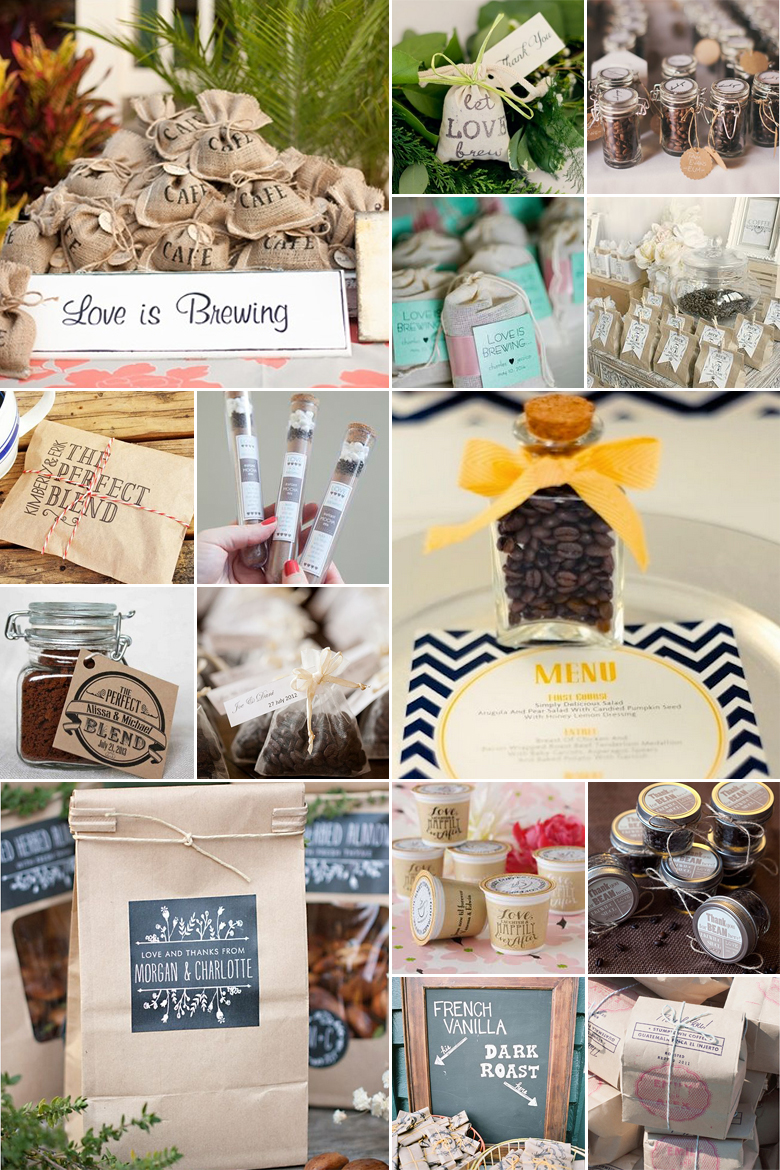 The coffee trend has certainly picked up significantly over the last couple of seasons, to the point where you might be tempted to spoil your guests with a bag of beans.
The first, and more budget friendly option, is to treat guests to a bag of your own personal favourite beans, which you can buy in bulk and package in any of the delightful sleeves pictured above and described below.
The second and slightly more intricate and oh-so personal option is to match each bag of coffee beans to the personality and/or taste palate of the guest. This is more suited to a small wedding where you can handwrite a note that carefully explains why you selected this specific bean.
When it comes to packing up, you might find these packaging ideas quite handy:
Fill mini mason jars with the beans and round it off with a personalised sticker or neck tag.
Place the beans in a mug or espresso cup and wrap it up in cellophane.
Make or buy cute little burlap or chiffon bags that can hold about a handful of beans.
Find mini tins – ideal for packing quality coffee grounds.
Set up a coffee station with a selection of beans displayed in different glass vases, where guests can then fill their own pouches.
Original images and their credits available on Pinterest