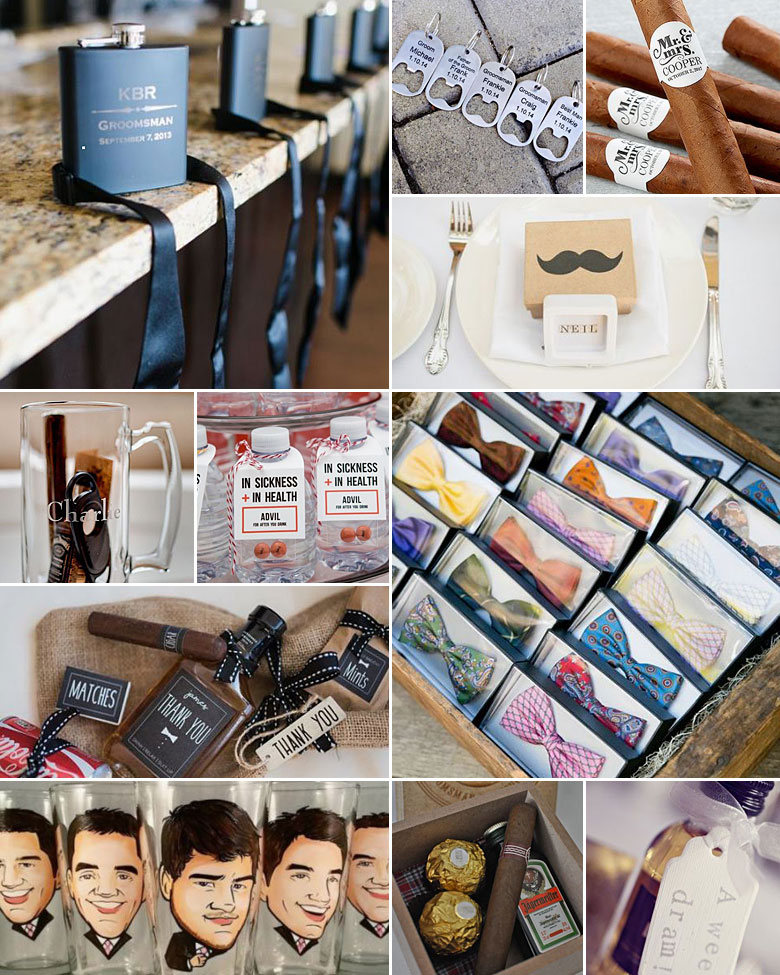 Guys can act girly and girls can like guy things – but sometimes you want to spoil your male and female guests with something that they'd appreciate more than just a general treat. So, hubby to be, why not hit the shops and get your buddies a treat they'd actually appreciate?
Chocolates are for everyone… especially whisky or brandy infused chocolates!
A mini engraved hipflask – especially perfect for the honourary men.
If you want all the men to look a certain way, why not treat them with bowties?
Give them each a bottle opener, with your wedding date or their names on it.
Cigars are super classy, and it'll be so much fun lighting one up with all your mates.
If your whole friend group loves gardening or wood work, give them a handy tool or packet of seeds.
Personalise a few craft beers with your own wedding label.
Alternatively, give each guy a cool new beer mug or glass.
If you're all into golfing, what about a few golf balls in a cool box?
For a more stylish affair, spoil your close friends with awesome cufflinks.
Every guy will love something useful – like a pair of socks or a mini bottle of brandy!
Buy Men's Gifts From Our Store
The requested RSS feed cannot be loaded at this time. This XML document is invalid, likely due to invalid characters. XML error: Undeclared entity error at line 22, column 68
Original images and their credits available on Pinterest