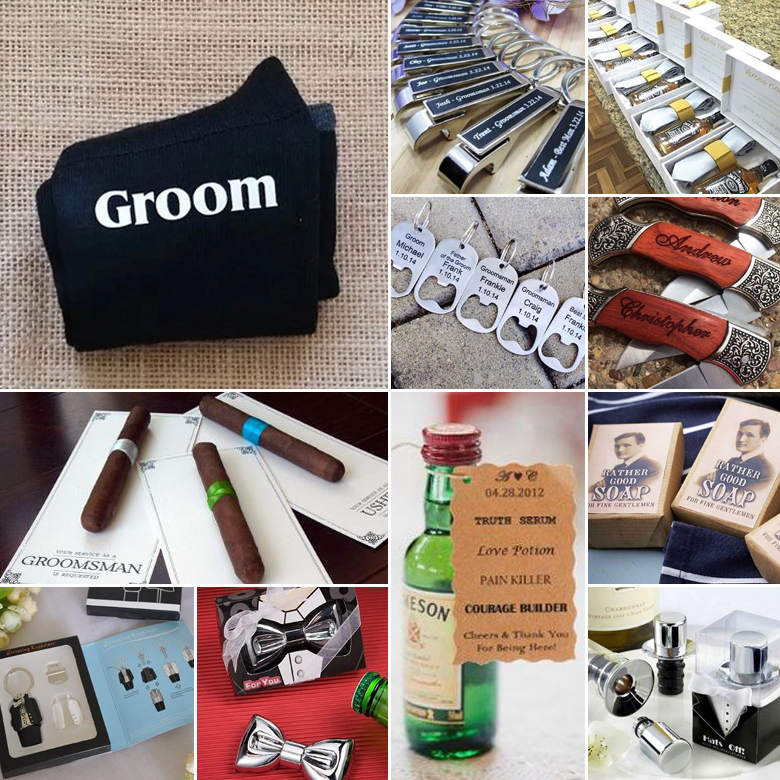 Doilies, packs of tissues, little jars of cake mix – these are all wonderful favours, but what would the male guests think of it? As a bride, it's easy to lose yourself in the many beautiful favours that strike your fancy – but it's important to remember that there are two sides to the coin.
Here are a couple of ideas for spoiling the male better halves:
Alcohol is always a good call, whether it be craft beer, a mini flask, tiny bottle of whiskey, or beer mug.
Spoil the braai-ers with a personalised matchbox or a small jar of your favourite braai spice.
If most of the guests are petrol heads, consider something for the car like a cool air freshener or key ring.
Edibles always go down well, whether it's a small pack of biltong, mints, dark chocolate or liqueur truffles.
For a more vintage themed celebration, spoil the macho men with a cigar each which they can smoke during the reception.
A mini post-wedding recovery kit is cute and oh-so practical – fill it with bottled water, headache tablets and maybe a treat.
Give them something to wear on the day – whether it's a funny moustache or a bow-tie.
More Gift Ideas Available Now
The requested RSS feed cannot be loaded at this time. This XML document is invalid, likely due to invalid characters. XML error: Undeclared entity error at line 22, column 68
Original images and their credits available on Pinterest