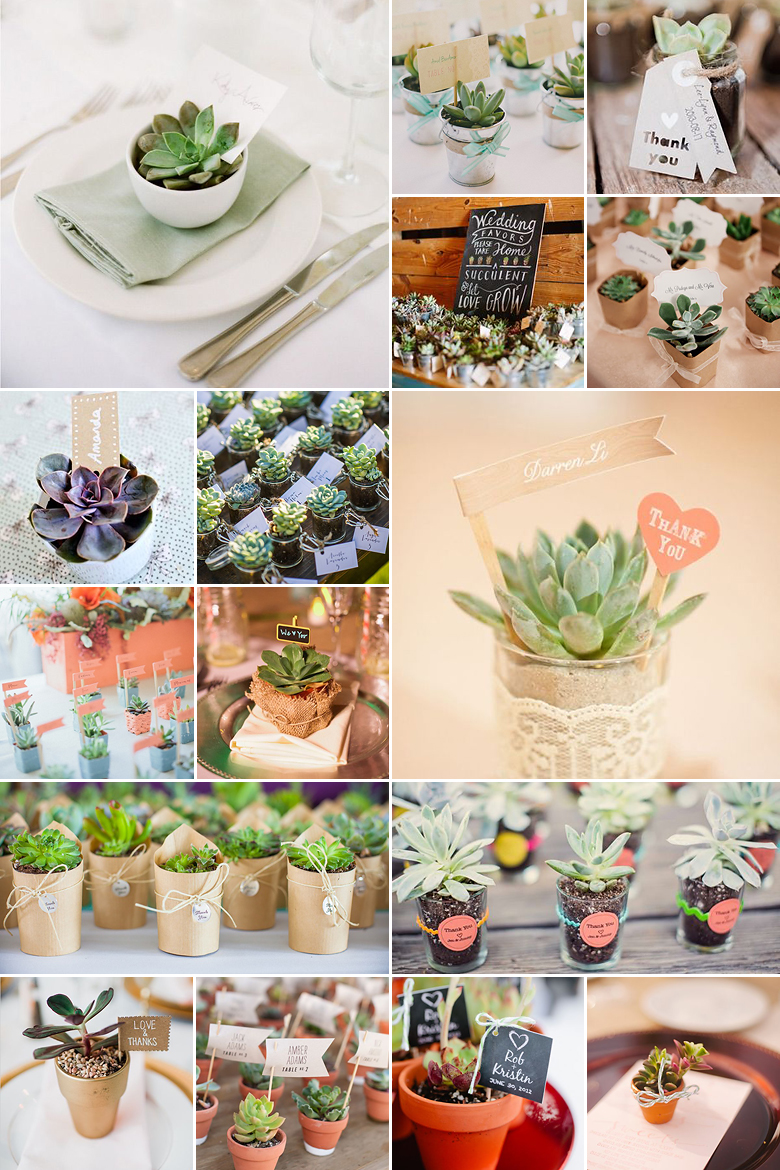 There are few things that bring universal delight quite like plant-type guest favours – especially in the environmentally conscious world we live in today!
If you're not exactly madam green fingers however, succulents are the ideal safe option – not only are they easy to maintain, but once you have a mother plant you can grow a whole batch of succulents without bending the budget too much. In fact, you can even combine various little succulents and surprise your guests with mini terrariums.
Of course, a succulent is only as pretty as the container in which it's nestled – here are a couple of planter pot options to brighten up your tables:
Recycled glass jars – consider baby food jars or little jam pots, collected by friends and family.
An odd assortment of beautiful and ornate vintage tea cups – sourced from local second hand shops and thrift stores.
Mini terracotta pots, available from most nurseries, garden shops and interiors.
Recycled and beautifully decorated tin cans.
Hollowed out wine corks – ideal for very small succulents.
Mini wooden crates and itty bitty boxes, available at most craft and garden shops.
A selection of vintage cake tins and other old trinkets from thrift shops.
An assortment of pretty shells that you've collected over the years or better yet – ostrich shells!
Mini glass bell jars – oh so stylish and available from just about any décor or craft shop.
Simple cereal bowls or coffee mugs that you can buy in bulk and that match your colour scheme.
Original images and their credits available on Pinterest