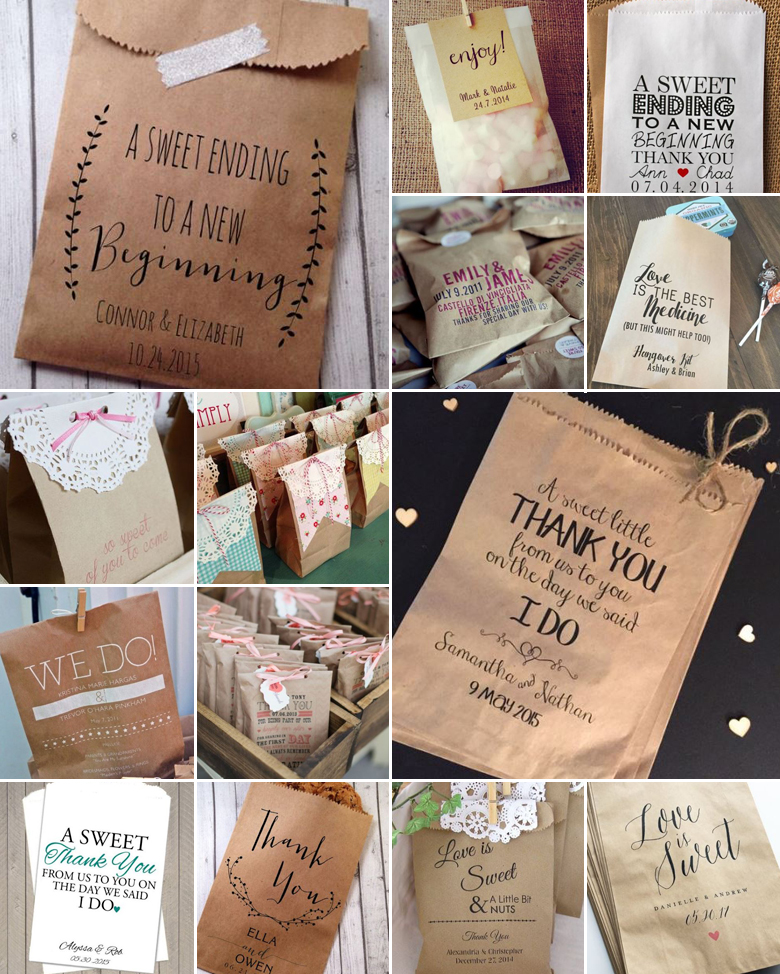 The humble paper bag – certainly a bride's best friend, if ever there was one! Available in a wide array of colours and patterns, paper bags are an affordable way to personalise your wedding day.
Nowadays most stationery designers and printers can customise paper bags with your name and monogram – or even each guest's name! In fact, this simple little wedding extra can be transformed in so many ways, to be used in many different areas of your big day – here are a couple of examples:
Have your wedding menu printed on the side of the paper bag, and place the guest's cutlery inside.
When it comes to the ceremony, forget baskets of confetti! Instead, fill individual bags with confetti for guests to scatter.
Fill the bags with a variety of candy and place them at each guest's place setting as favour.
Place giant cookies inside paper bags, and serve these at midnight with mini milk boxes.
Place bags on the dessert table, and let guests fill their own bags with a variety of treats and sweets.
Instead of a plated dessert, consider mini bags filled with churros or doughnuts.
Original images and their credits available on Pinterest