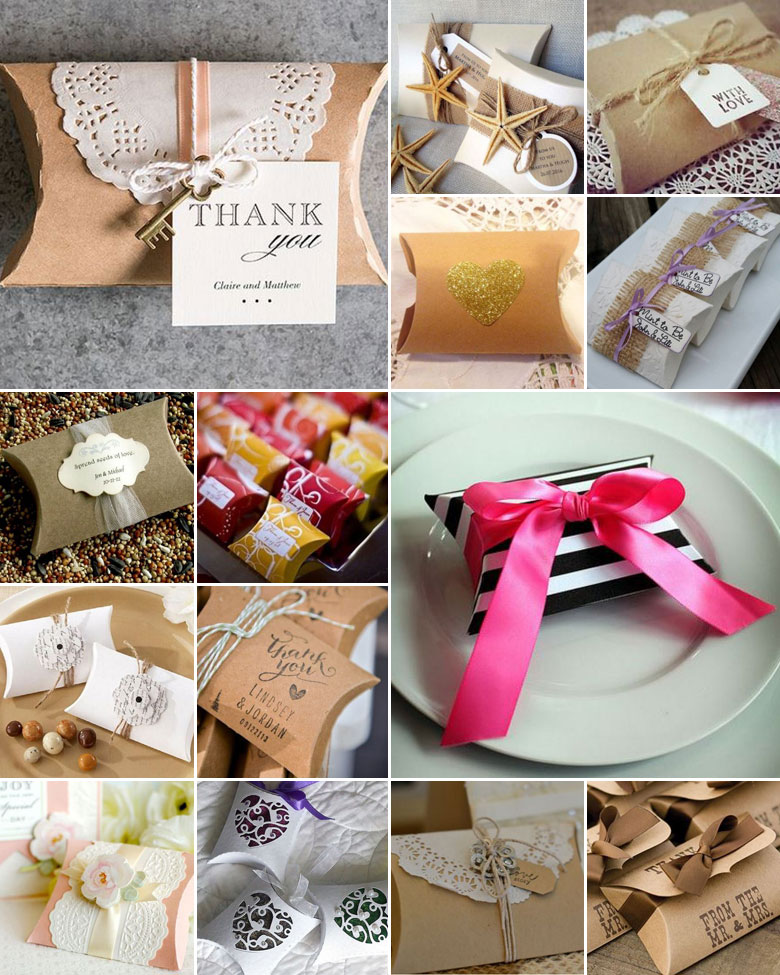 Confused by the title? Don't be! Pillow boxes are simply little dome boxes that are shaped like tiny pillows. Not only are they too adorable for words, but these little containers have so many practical uses – here's the tip of the iceberg:
Fill pillow boxes with little pieces of candy and wrap it up as guest favours.
Place the boxes on the candy table so guests can fill their own boxes with an assortment of sweet stuff.
Use a pillow box to hold the rings on the big day – much harder for the ring bearer to lose!
Surprise your bridesmaids with a piece of jewellery, neatly wrapped up in a pillow box.
Attach a piece of string to each of the favour boxes, and suspend it from the chandelier at each table. At the end of the evening, let the waiters cut it loose for guests to take home.
Instead of a traditional table layout, pack each guest's cutlery in a long pillow box and place it above the plate.
Use pillow boxes to hold the confetti – just the right amount for each guest to scatter!
Opt for laser cut pillow boxes that give your guests a sneak peak at what's inside.
Original images and their credits available on Pinterest