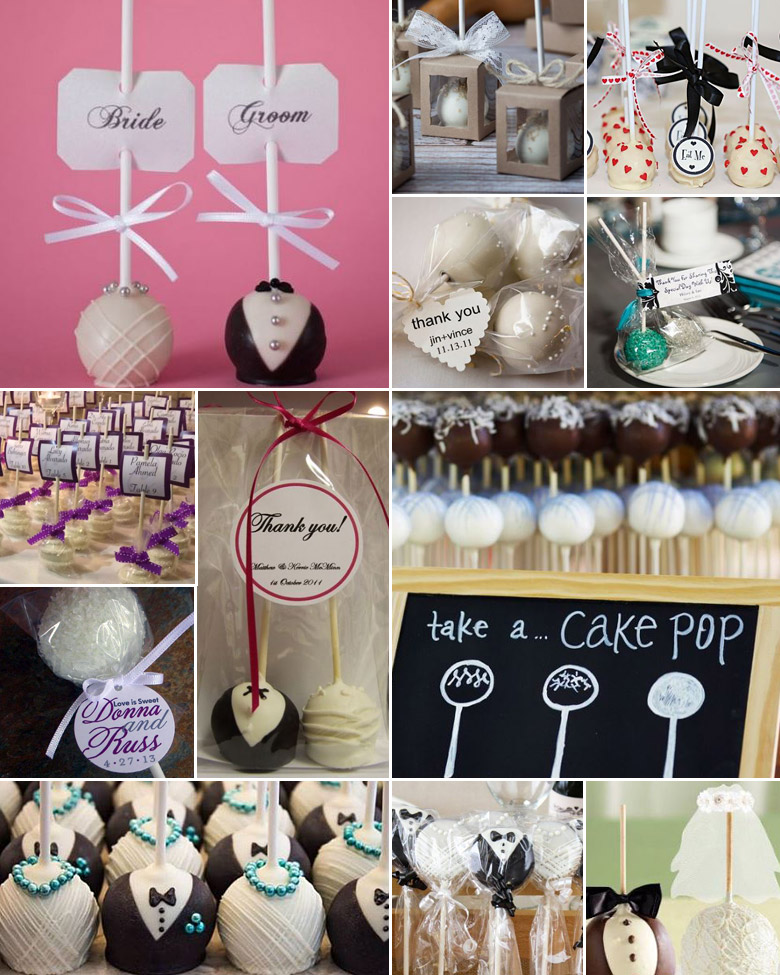 They're cute, they're delicious, and they're everything your guests want in a guest favour! Cake pops have been around for a while now, but that doesn't mean they're old news – on the contrary.
We simply adore themed cake pops! What's more, there are so many decadent and beautiful cake decorations available on the market these days, you'll certainly find a way to make cake pops your own. For instance, cake glitter, cake pearls, edible ribbons, frosted lace and rosettes are just some of the lovely bits and bobs you can use to decorate your pops.
When it comes to displaying the pops, the options are virtually endless. For starters, you can wrap each one individually and tie your guest's name to the stem – an instant favour and place card in one! Alternatively make a cake pop "bouquet" for each table, so that guests can grab one on their way out after the reception, and maybe even personalise them by writing each guest's name on a pop with frosting.
We also love the idea of a cake pop wedding cake! This is essentially a tiered structure with cake pops slotted into the base of each level. Whether you serve it during canapés or dancing, they're bound to be a hit!
Original images and their credits available on Pinterest