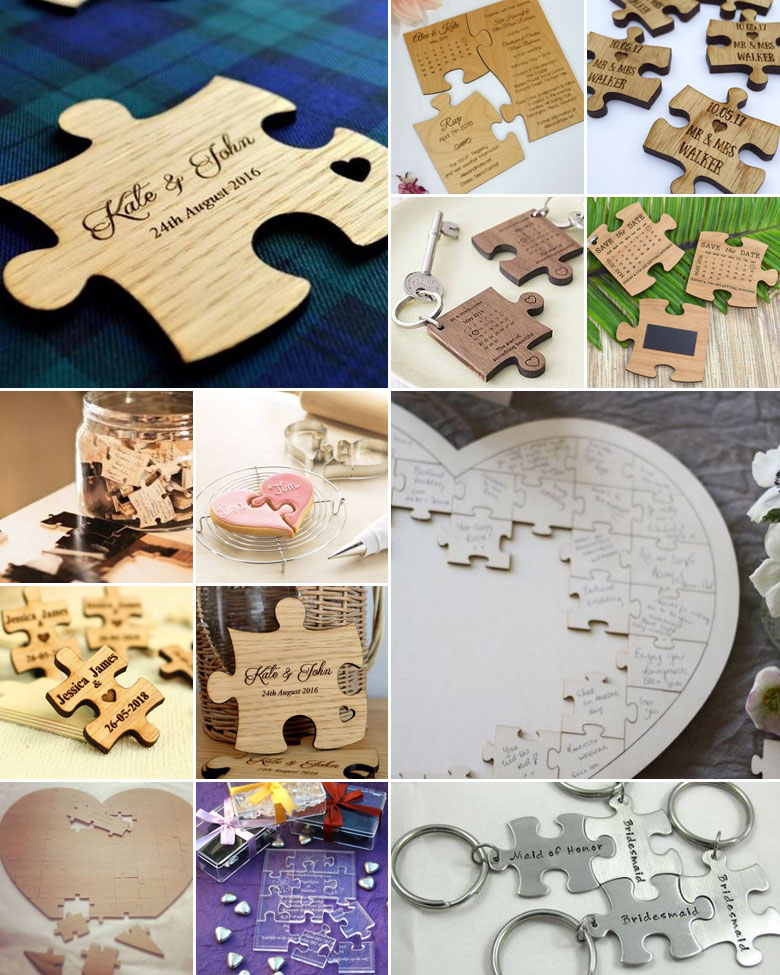 Are you the type of cosy-couple that enjoys spending date night at home with a glass of wine and a puzzling puzzle? Well then, puzzle favours are a worthy addition to your wedding celebration! These creative favours add a solid serving of fun to your wedding celebration, and provide guests with something to do at their tables while they're waiting for dinner to be served.
First there's the question of what picture to use for the puzzles. Nowadays most printing shops offer customised puzzles where you can decide what you want to print on it. If you went for an engagement photo session prior to the wedding, consider using a picture from the session as the central puzzle picture.
We also love the idea of matching your puzzle picture to your wedding theme – for instance, a floral image, bird life, boats, you name it! This also gives the puzzle greater longevity, since the sad reality is that your guests might not want to rebuild or frame a puzzle with your faces on it (no offense!)
If you really want to personalise the puzzle in a unique way, why not have each one printed with a photo of the guest or their name? These can even double as place cards!
Puzzle Products Available
The requested RSS feed cannot be loaded at this time. This XML document is invalid, likely due to invalid characters. XML error: Undeclared entity error at line 22, column 68
Original images and their credits available on Pinterest