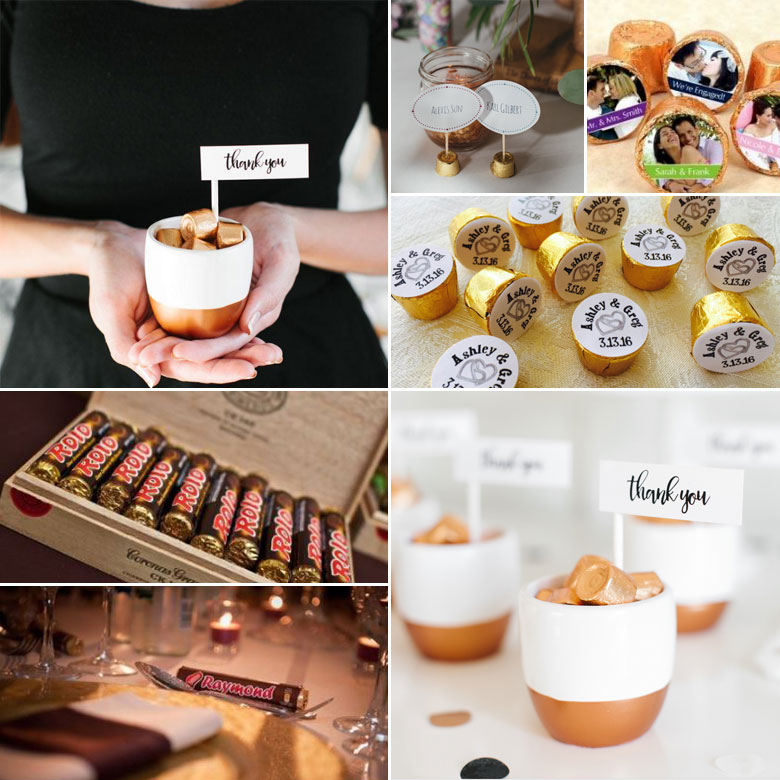 He gave you his last Rolo, and you were his forever! This iconic candy has been a part of our lives since forever, so what better way to celebrate your own forever after than with a Rolo or three?
There are plenty of interesting ways to serve this yummy chocolate on the day – here are a few suggestions:
Decorate your wedding cake with a large number of Rolos, or cover the entire cake masterpiece in this delightful candy!
Fill a cigar box with Rolo rolls, and spoil your guests! This could also be a lovely alternative to cigars for the ladies when the men go out to smoke.
Place bowls of individually wrapped Rolos on the guest or candy tables.
Unwrap the outer layer of the Rolo wrapper, and rewrap the gold roll with your own customised wedding wrappers.
Personalise each wrapper with the guest's name, and use the Rolos as place card as well as guest favour.
Set out candles, bowls of marshmallows, biscuits and Rolos, so that your guests can make their own chocolaty smores.
Include a roll of chocolate in each bridesmaid and groomsman's gift bag, as a little energy booster.
Original images and their credits available on Pinterest