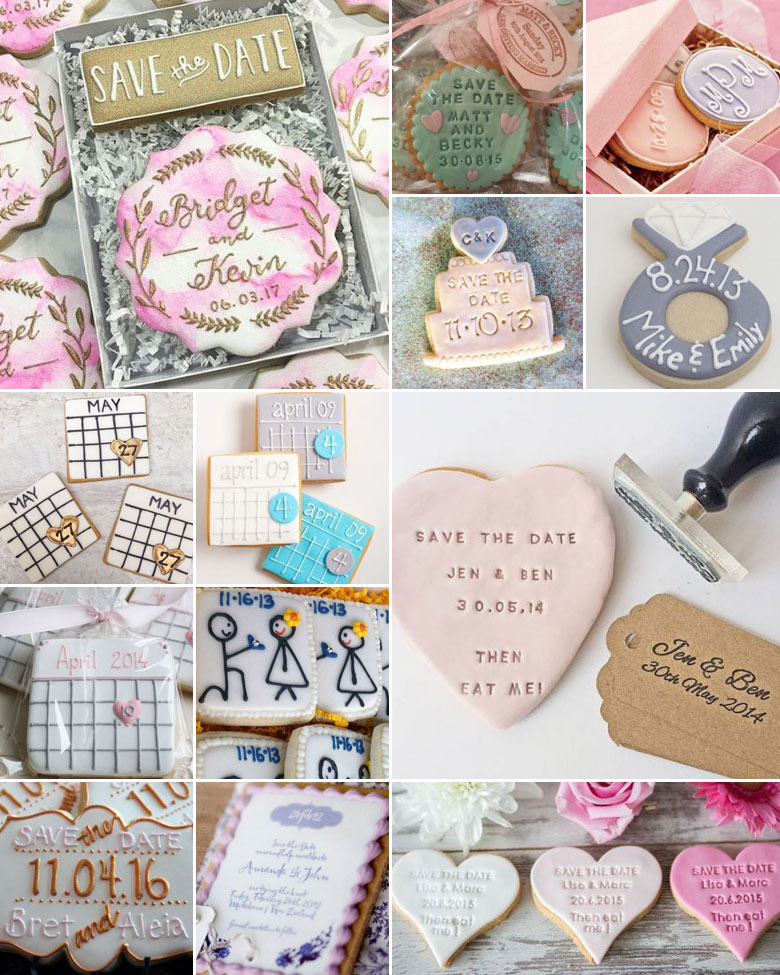 In the rushed world that we live in today, save-the-dates have become an essential part of the wedding timeline. But is a piece of paper enough to pique your guests' interest? Nowadays there are so many fresh takes on this piece of wedding stationery… but today's post is about a fairly non-stationery approach – cookies.
Homemade cookies are a wonderful way to give your guests a literal taste of what they can expect at your wedding. Whether you make them yourself or have them made by a professional baker, there's no denying that your guests will love the personal touch.
While you can use a bigger-than-normal biscuit, you actually don't need a lot of space. The main thing that needs to be communicated is the date – anything else that you want to say can be printed on an accompanying flyer or sticker (that goes on the plastic packaging). In fact, you can even bake cookies in the shape of numbers!
Another cute option is to opt for fortune cookies! Here you can fit all your details on the piece of paper inside the cookie, and the cookie requires very little decoration. Alternatively bake a small slip of paper into a normal cookie, so that you can still decorate the outside.
Original images and their credits available on Pinterest