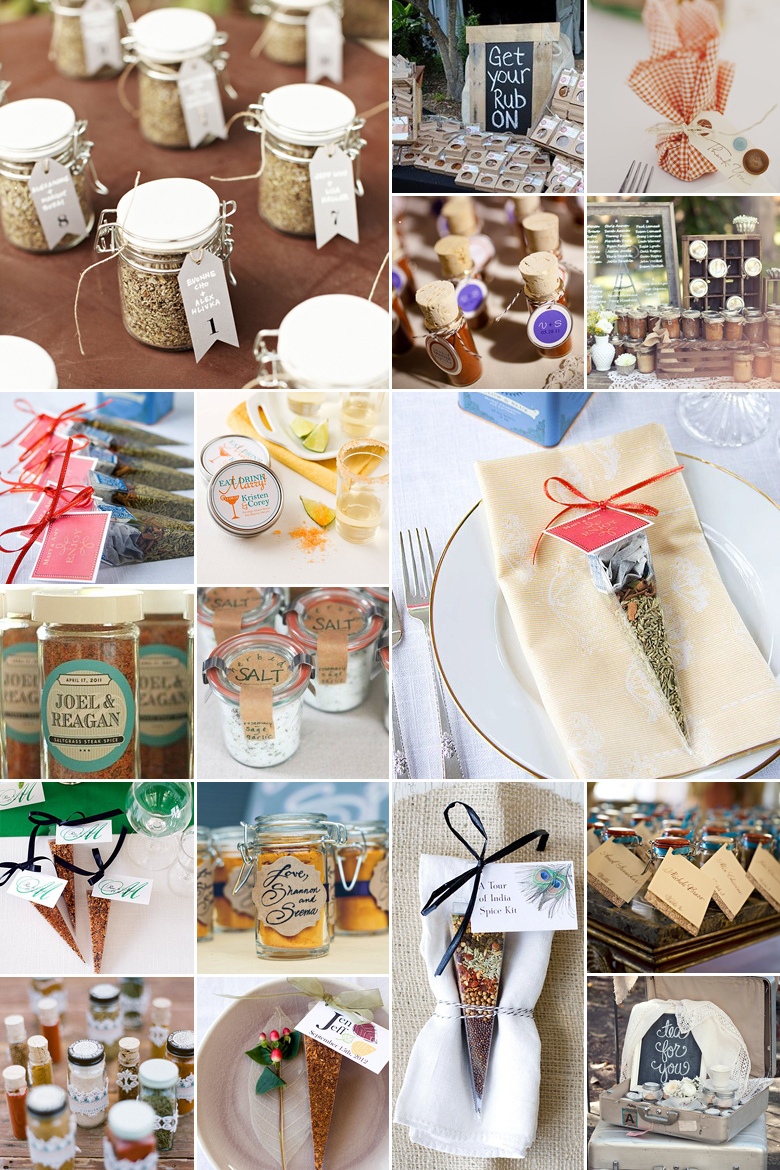 Whether it's your love of faraway and exotic countries that excites you or deep aromatic and oriental flavours that make your mouth water, spices are a must add to any wedding day. And we're not just talking in the food! Add a dash or theme your entire day accordingly – it's entirely up to you. Here are a couple of simple ways to add a dash of sugar and spice to your big day:
Spoil guests with mini jars of delightful and versatile spices or bottle one of your secret or favourite home blended meat rubs.
Select spiced candles that can be lit during the reception to fill the air with your favourite scent or aroma.
Instead of confetti, have your guests scatter aromatic spice pods or whole spices over your heads.
Use scented paper for your stationery items or add a dash of spice to each invitation envelope before sealing it.
Place a variety of beautiful spice bottles in the centre of your guest tables for guest to use but also act as part of the table décor.
Scatter whole spices or spice pods down the middle of the tables, in between the plates and centrepieces.
Use beautiful close-up shots of spices as part of your wedding stationery designs or blown up to be used as wall decoration inside the venue.
Draw inspiration from the warm colours of spices when choosing the colour scheme for your wedding day – from paprika red and turmeric yellow to cinnamon bronze and deep orange.
Original images and their credits available on Pinterest