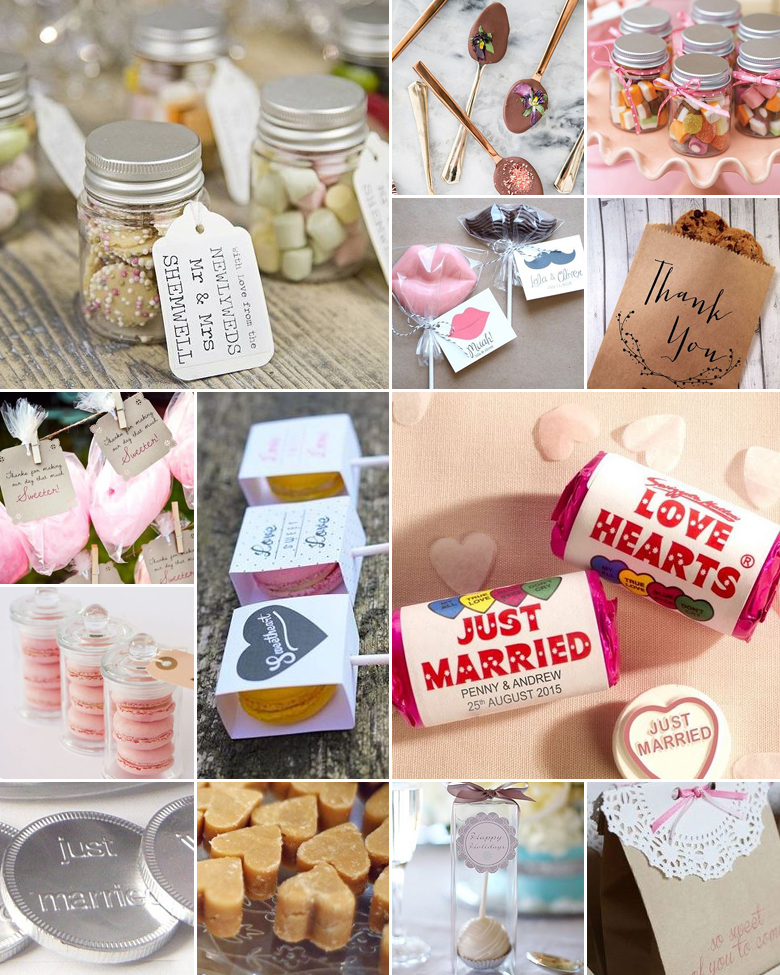 You don't have to be five years old to enjoy a sweetie or twelve! When it comes to guest favours, sweets and treats always go down well – especially if the next course is still a little while away. In terms of selection, you really are spoiled for choice, so go ahead and unleash your inner sweet tooth with these sweet little guest favours.
Biscuits are not only delicious, but they're perfect for a homely or vintage wedding! What's more, you can personalise them and choose any shape or size that matches your theme.
Chocolate is always a winner, especially if you turn it into something special like the first letter of your guest's name or your wedding date – get creative!
Old fashioned sweets like Wilson toffees, fudge, caramel popcorn and Zoo Biscuits will have your guests reminiscing for hours.
DIY treats like puzzle-biscuits and hot chocolate on a stick add a little something extra and the DIY element turns it into more than just another sweet favour.
Make it personal to you! If you're known as the couple who loves doughnuts or macaroons (for instance), package a few of your favourite treats for your guests.
Original images and their credits available on Pinterest