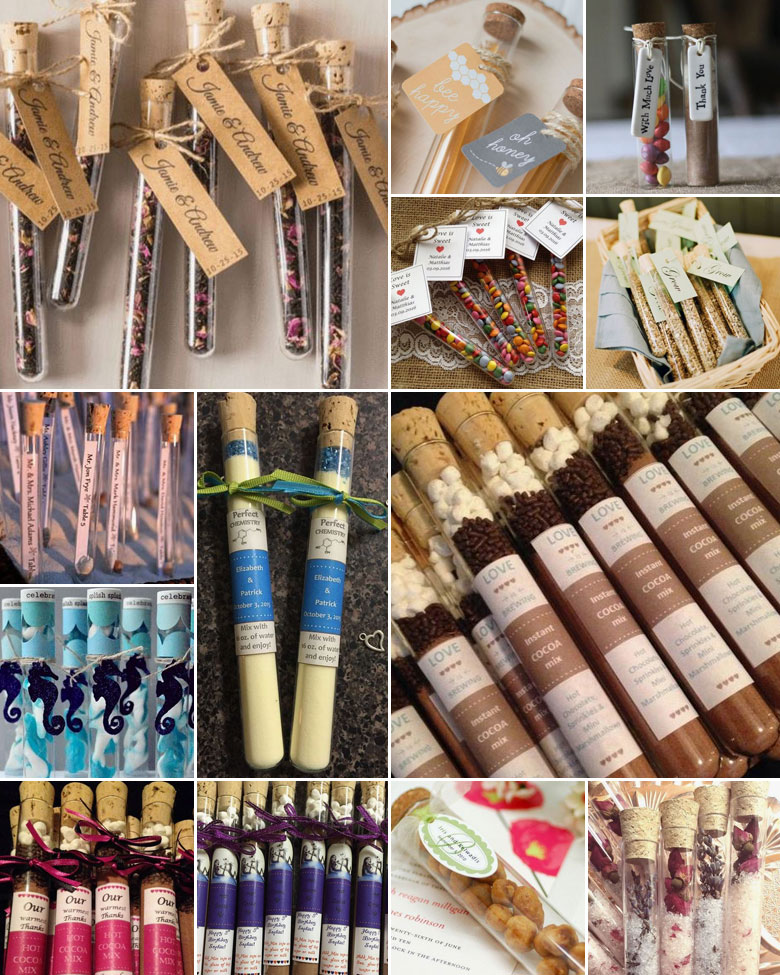 You don't have to be a scientist to realise how cute these test tube favours are! We just love the fact that you can put anything and everything inside a tube, which truly gives new meaning to the word "versatility". Here are a few ideas to test-drive with your test tubes:
Fill the tubes with your very own unique braai or spice mix, which guests can use to add a little flavor to their food.
Female guests will adore a test tube full of luxurious bath oil, bath salts or bubble bath.
Spoil your guests with a test tube filled with decadent mini truffles or sweet treats.
Instead of a basket full of confetti, consider giving your guests confetti in tubes instead – easy to manage and it looks so stylish!
Some honey for my honey! Yes, these tubes are ideal for housing sweet organic honey.
Spoil more important guests with bigger eco test tubes, with a little tree or plant inside.
If you're both fairly green fingered, why not fill the tubes with flower seeds instead? This way you can invite guests to "let love grow".
Fill the test tubes with layered hot chocolate ingredients – everything you need for the perfect hot cuppa.
Buy Your Test Tube Favours
The requested RSS feed cannot be loaded at this time. This XML document is invalid, likely due to invalid characters. XML error: Undeclared entity error at line 22, column 68
Original images and their credits available on Pinterest