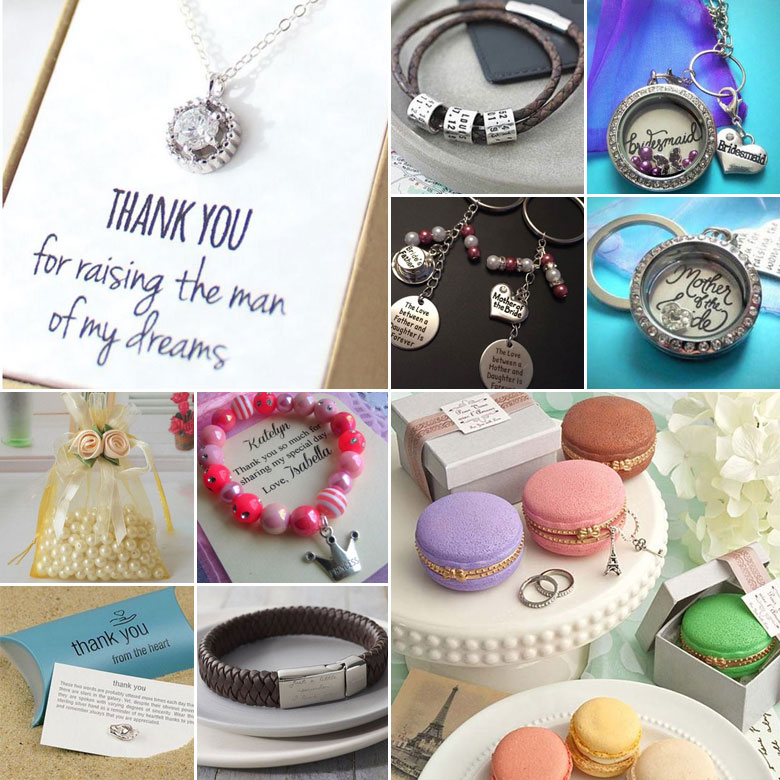 Every wedding has its honoured guests, and what better way to celebrate them than with stunning jewellery? While your budget might not allow you to spoil all your guests with something sparkly, these favours are ideal for your bridesmaids, mothers of the bride and groom, and any other friends you might hold dear.
Secondly, don't forget the men! While jewellery might not be on their list of wants, you can spoil the groom, both fathers and the groomsmen with stylish accessories like wristwatches or cufflinks.
But first, let's talk about a couple of jewellery options that are ideal for the wedding day:
Anything with a knot, to celebrate you tying the knot! Necklaces, rings, earrings – you name it!
Infinity jewellery is simply perfect, and shows your entourage just how much they mean to you.
Consider theme appropriate jewellery – for instance, if your wedding follows a bee, bird or deer theme, look for pieces that reflect that.
Personalise the various pieces with the names of the lucky recipients. While you can add your wedding date, bear in mind that this date is not as important to them as it is to you.
Original images and their credits available on Pinterest