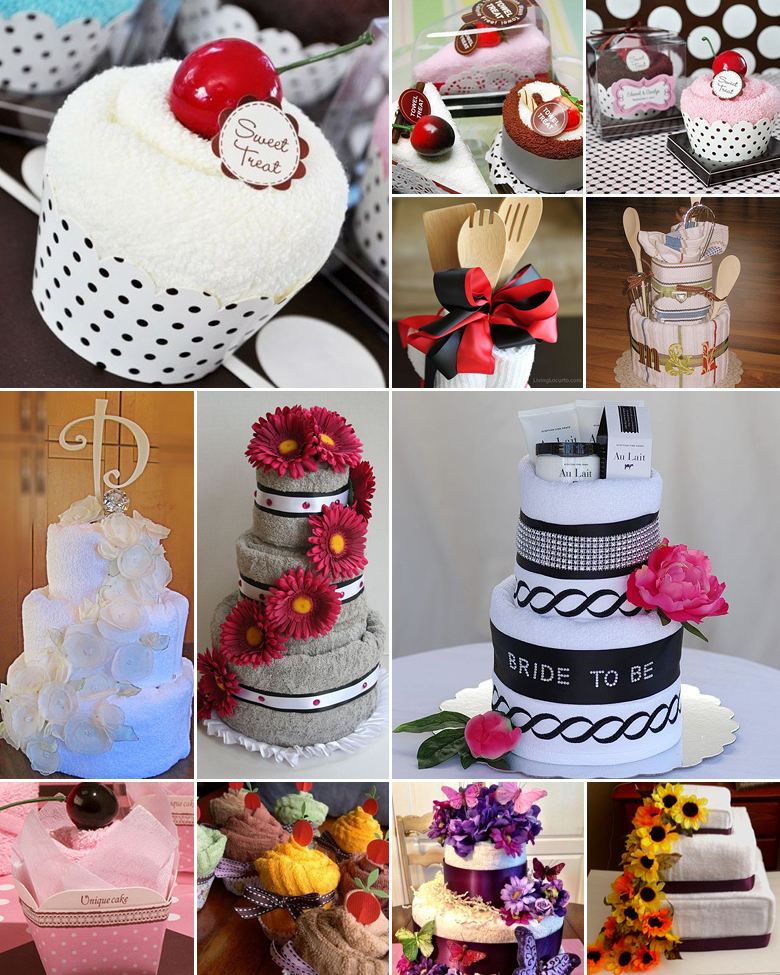 If you are looking at being creative for a hen party you may be planning or for your wedding, towel cakes can be a great decoration to your party and / or a unique, creative gift for your wedding guests or even a centerpiece of sorts.
For wedding favours, fold handtowels and include a hidden gift inside. Here are a few examples:
Chocolates
Miniature soaps
Fudge (see Sweets and Treats)
Small bag of seeds  with a set of instructions on where and how to plant (perfect for eco weddings)
A hidden personal you message from you, the bride and groom.
Towel Cakes are becoming increasingly popular and also being sold in stores and even online.
For more towel cake inspiration, have a look at our rough guideline to creating a tiered towel cake.
Original images and their credits available on Pinterest