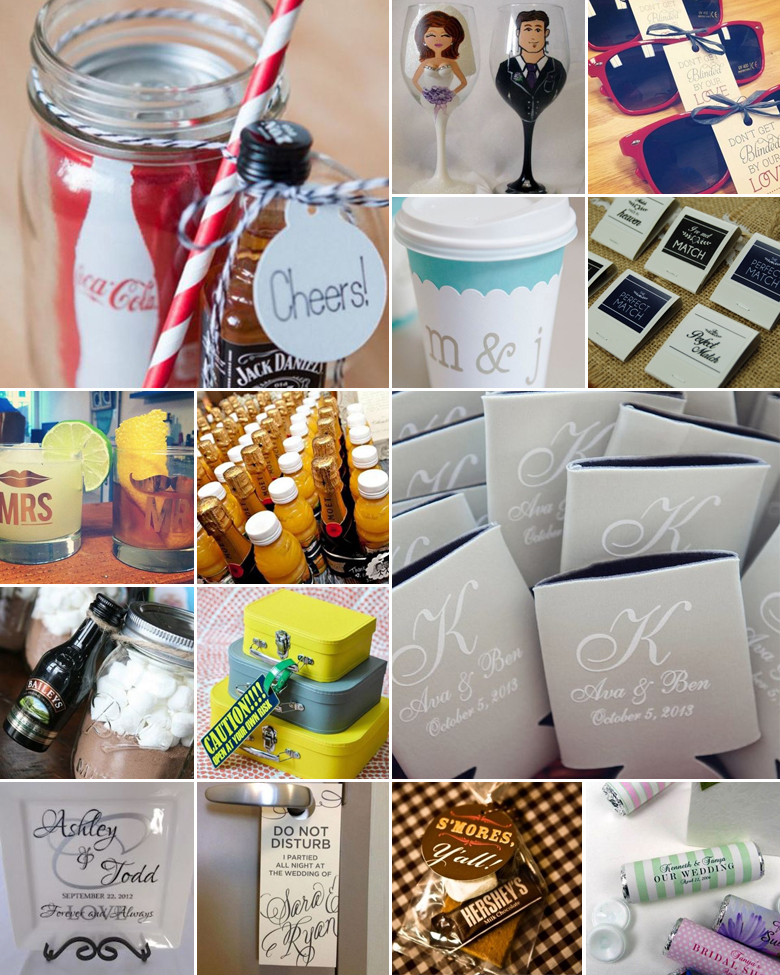 Wedding favours are one of those elements that can really make a guest's day! Especially when it comes to wedding season, it's important to remember that your guests have been to many weddings over the past couple of months – so let's try to be a little original, and steer clear of all the "been there, done that, got the favour" ideas.
Here are a couple of tips for choosing favours that are unique and true to your theme:
Think practically – you want to give your guests favours that they'd actually want to take home and use, eat or keep.
Consider your theme and think of interesting favours that tie in with it – for instance if you're having a beach wedding, why not give your guests flip flops?
Be punny and funny! Nothing is more enjoyable than a favour that's tongue-in-cheek or offers a good bit of word play.
Think on-the-day! What can you give your guests that they'll need or want to use on your wedding day? Perhaps a paper fan for the heat, or a little bottle of sunscreen will do the trick.
If you have a running inside joke in your family and friend circle, use that as inspiration for your favours – perhaps you're known as the family who only drinks sherry, or maybe everyone knows how much you love speckled eggs?
You can't go wrong with edibles – especially if the food is only going to be served later on in the reception.
If you want to go the handmade or memento route, make sure it still ticks the "practicality" box – it might be special to you, but it would be sad if the gift ended up collecting dust on the shelf.
Shop Wedding Favours
Browse a range of wedding favour companies or shop on our store below.
The requested RSS feed cannot be loaded at this time. This XML document is invalid, likely due to invalid characters. XML error: Undeclared entity error at line 22, column 147
Original images and their credits available on Pinterest