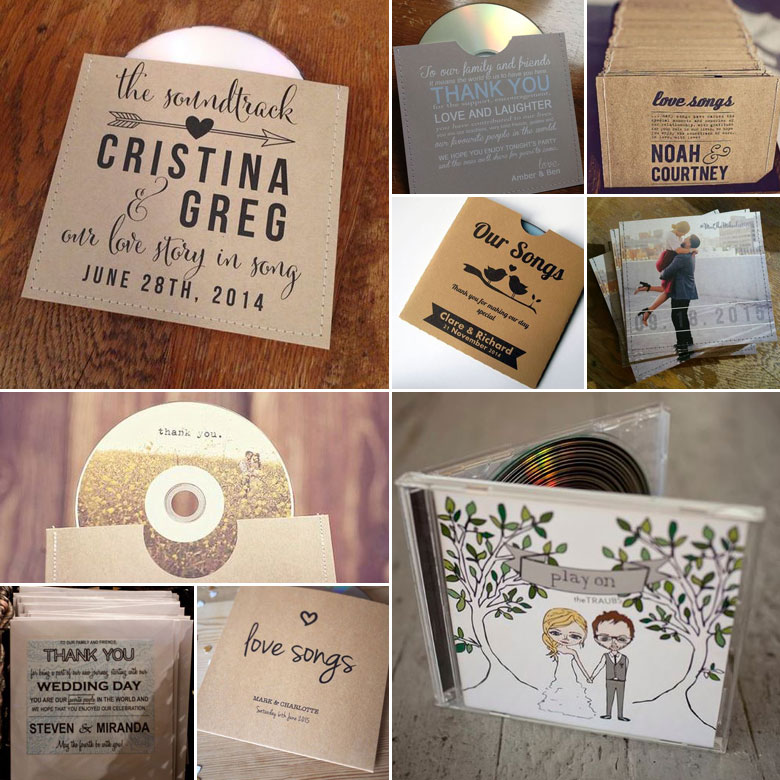 Music makes the heart sing, and your wedding day playlist will be on your guests' hearts for months to come! So why not give them a more tangible reminder? CD guest favours have become all the rage – they're affordable, easy to assemble, and quick to produce on a grand scale.
For starters, you'll need to get your wedding DJ in on the action as he or she will have to give you a hand. You can either ask them to create the disks for you, or you can get the playlist from them and make the favours yourself (with the help of a technically capable friend).
Next there's the CD covers. Sleeves are easy to print and personalise, or you can buy sleeves and add a touch of DIY prettiness. Alternatively wrap the disks in tissue paper, and put it in an envelope – nice and simple! You can even go as far as to customise the disks with a picture of you, or of you with that particular guest.
If you really want to personalise your playlist, consider asking guests to request songs when they RSVP so that you can include it on the playlist – and perhaps acknowledge the guest who requested it.
Original images and their credits available on Pinterest