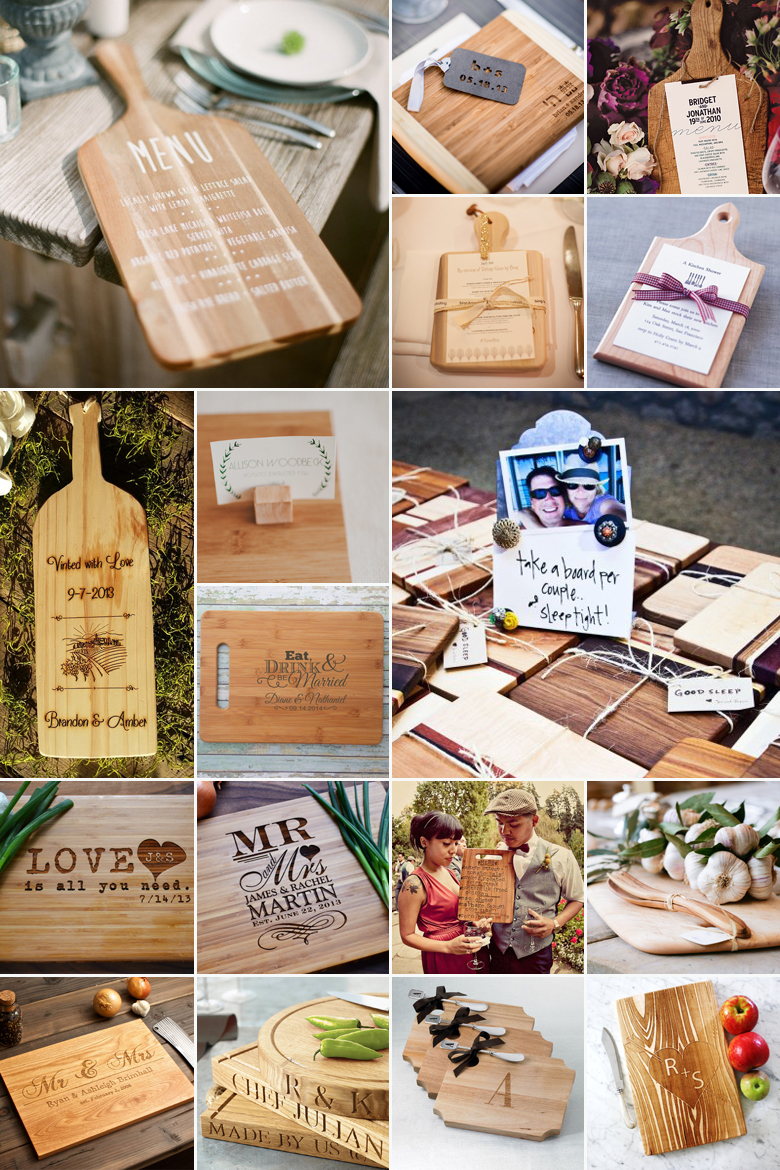 Let's be honest – just about everything tastes better when it's eaten off the face of a beautifully crafted home style cutting board. Whether it's a selection of the finest cheeses to be paired with your favourite wine or a charcuterie of delicately spiced meats – any chef will tell you that a cutting board platter is non-negotiable.
Cutting boards generally have a very raw and rustic character about them, instantly adding a touch of the organic living element to the occasion. These days cutting boards can be custom made to suit your unique and individual requirements and personalised with laser cut designs, monograms, wording and dates. Let's look at a couple of ways to incorporate these culinary slabs into your big day:
Instead of traditional plated meals, serve individual cutting board platters for each of your courses, consisting of a variety of bite-sized portions and delights to woo guests' senses.
Use the cutting boards as "placemats". You can even take it a step further and have each guest's name emblazoned on the board so that it doubles as place card and personalised guest favour.
Substitute the waiters' trays for beautifully crafted cutting boards, stacked with fresh breads, cheeses and preserves.
If you're both self-proclaimed "foodies", have your guests carve their words of wisdom into a heavy cutting board to be displayed in the kitchen of your new home.
Complement the rustic boards by incorporating other equally earthy elements into your décor like terracotta, raw cotton, burlap and lace.
Original images and their credits available on Pinterest