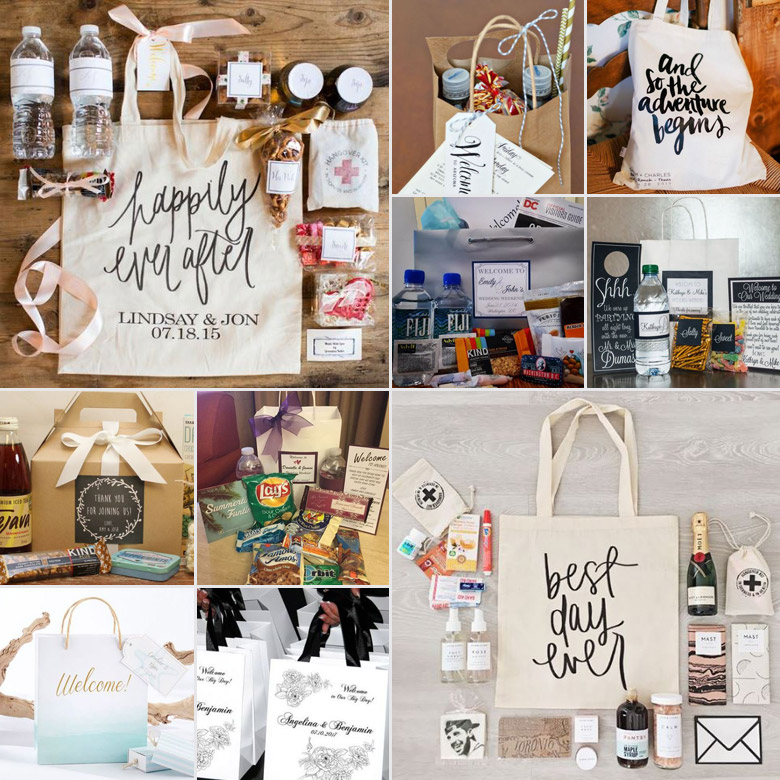 Who doesn't love a lekker mysterious goodie bag? Guests adore surprises and a welcome pack will certainly put a smile on each and every face. While you could hand the bags out on the day, welcome bags are also an awesome addition to the wedding invitation delivery.
Before you think about what to put inside the bag, you need to give some measure of thought to the bag itself. For starters you could stick to a simple and elegant paper bag that matches the colour and atmosphere of your wedding celebration. However if you want to take it up a notch, why not look around for affordable and reusable tote bags?
When packing the bag, think carefully about what your guests' needs might be on the day:
A mini emergency kit might just save your guests from exhaustion and dehydration. Think band aids, headache tablets, bottled water and an energy drink.
Spoil your guests with little treats to see them through until the starters are served.
Fill the bags with all of your favourite things, like candy, a photo of you and the guest together, and so forth.
Be sure to include a wedding programme in the bag so that your guests know exactly what to expect.
Original images and their credits available on Pinterest