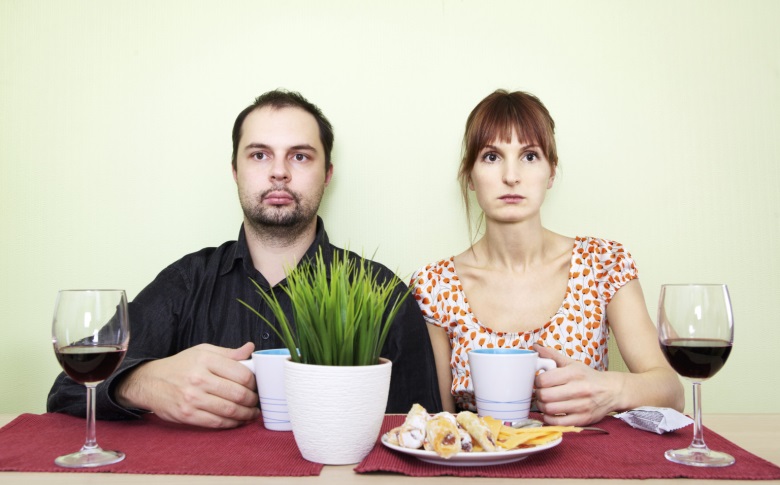 You only have one chance to make your wedding day a success. So learn from the mistakes of others and consider the following guest complaints carefully so that you can make plans to avoid them:
1. We didn't know where to go
This is one of the most common complaints. Leaving guests ambling around or searching frantically for a seat / handful of confetti / reception venue / meal leaves them feeling and looking awkward. Be sure that there are people available to direct guests at all times and that clear instructions are given by the Master of Ceremonies and / or officiant.
2. We were left stranded
Guests that have travelled from other places and do not, therefore, have their cars with them, are usually catered for in terms of transport TO the wedding. However, many guests have complained of there being no transport back to their hotels after the event. Ensure that you arrange busses or taxis or ask friends and family to cart these ones back to their hotels.
3. Never-ending speeches
The speeches should be a time for the wedding guests to relax, laugh and enjoy the messages of friends and / or relatives that want to say something special to and for the bridal couple. But speeches that go on and on about the groom's first rugby jersey or the bride's favourite hobbies are unnecessary and boring for tired and hungry guests. Give each speaker a limit of 5 to 7 minutes and ensure that only meaningful, relevant information is conveyed.
4. I knew no one at my table
There always seems to be a "Miscellaneous" table for singles and other guests that just didn't seem to fit anywhere else. This is so awkward for all involved. Whoever plans the seating arrangements should ensure that guests are made to feel comfortable and wanted. If there is a guest that really will know no one else, ask them how they would like it to be handled. Alternatively, put them at a table of your friends and ask them to make sure to include him or her in their conversation.
5. We seemed to spend the day or evening waiting for the bride and groom
As bride and groom, you will be very busy with photographs, greeting and thanking guests, and so on. However, you need to be considerate of your guests, realising that they have been standing around or sitting at their tables just waiting for you to arrive. They may be hungry or have babies waiting at home for them. These factors can contribute to them enjoying their evening or feeling anxious. Guests should not have to wait for more than 90 minutes between the ceremony and reception.
6. The music was too loud
There is a huge difference between setting a party vibe and drowning out all conversation. Be careful not to have the music too loud, especially while guests are eating and milling around. In addition, do not put older ones near the speakers, as they are generally more sensitive to noise.
7. My invitations were made out to me and "guest"
If you know the name of your guests' partners, be sure to include them, particularly if they have been together for quite some time. It is considered rude and impersonal to call them "guest", especially if you have met them and even spent some time with them.
8. There was no shelter
If you are having an outdoor wedding, or if welcome drinks and snacks are being served outside, be sure to provide some sheltered area so that guests can escape from the harsh sunlight or cold wind, if necessary. Also, if you are having an outdoor wedding, make sure that guests are aware so that they can wear the appropriate shoes and bring along an umbrella or sunhat.
Think back on weddings that you have been to in the past and reflect on where you felt improvements needed to be made. By doing this, you are able to learn from the mistakes of others and avoid making guests feel uncomfortable or inconvenienced. The happier the guests, the more able they are to enjoy your day and celebrate it with you.
Photo Credits: www.huffingtonpost.com