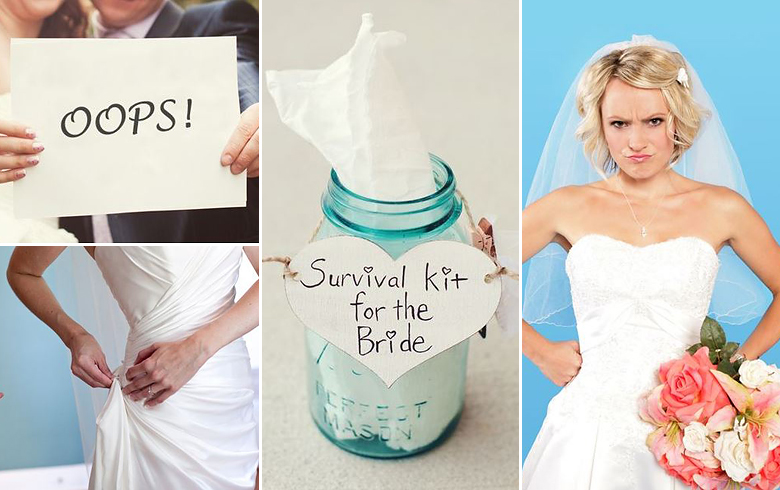 Every past bride will tell you that something is bound to go wrong on your wedding day. And as much as you'd like to pin it down to them being jealous of your pending big day, they're actually not far off. Instead of lying awake about all the things that could go haywire, rather prepare yourself with these simple hacks:
To keep your veil in check, have tiny weights sewn into the lining – this is especially handy if you're tying the knot on a windy beach.
If you're getting married in the middle of summer, dust your legs with baby powder to keep them from sweating.
Place your left hand in a tub of chilled water right before walking down the aisle – this will ensure that your fingers won't swell so your ring will fit.
Have your bra sewn into your wedding dress – even if it's a strapless one, it will bug you all day.
When that over-zealous guest spills red wine on your dress, pour a handful of table salt on it straight away to absorb most of the wine.
Invest in heel protectors for yourself and your bridesmaids – this will keep you from sinking into the grass or wobbling all over the place.
Eat a small snack right before the wedding to keep you from feeling faint.
Original images and their credits available on Pinterest