The Step by Step Guide to Being Engaged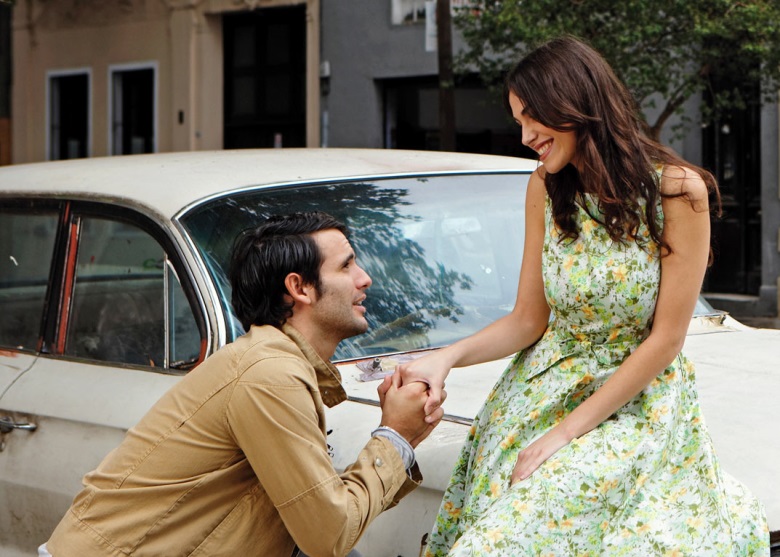 Just minutes after the ring and the finger have encountered one another, couples frequently calm their excitement for just a moment and think "what now?" We have compiled a step-by-step guide to being engaged, giving you, as the excited betrothed no room for unnecessary stress or confusion.
Step 1
Get the most out of being engaged, just enjoy it. Jump around, kiss one another, see how the diamond looks in every kind of light, cry, laugh, do what you must. Think about your joy, and analyse your excitement for your future as a couple. Write down exactly how you got engaged and what you felt. Take pictures of your ring and you as a newly engaged couple.
Step 2
Tell the people that matter most that you are now engaged. This usually starts off with your parents, and then your siblings, other family and, finally, friends and colleagues. It is always best to tell those closest to you in person and together. However, if that is not possible, Skype is a great idea (as opposed to posting your engaged status on Facebook to announce the happy event).
Step 3
Get a wedding planning file and start using it to vent your frustrations, make important notes, jot down ideas for your wedding and record your emotions and experiences throughout this exciting time. This journal will provide an outlet for your frustrations and will remind you of ideas and chores. In addition, you can look back on it in years to come and appreciate the time you took to record these precious moments. More modern brides- and grooms-to-be may prefer to do this in the form of an online blog.
Step 4
Formally announce your engagement to the world. You may choose to do this in a local or national newspaper, on an online resource like Facebook or by mailing announcements (physically or electronically) to friends, family, colleagues and acquaintances. Creating a wedding website is another way of allowing everyone access to the information around your big day.
Step 5
Decide on a wedding date and set it. This may depend on factors such as when family and friends can travel to be there, when your dream venue will be available, how much time you need to budget, when you would like to go on honeymoon, and so on.
Step 6
Decide on what sort of wedding you want. For example, do you want (and can you afford) a grand ball for hundreds of guests? Would you prefer an intimate celebration that just oozes elegance? Or perhaps a relaxed garden brunch for friends and family? You need to decide this as a couple so that you are both satisfied with the overall tone of your special day.
Step 7
Set your budget by sitting together and thinking rationally about how much each of you can contribute and what you anticipate your family to contribute. It is imperative that your budget is reasonable, possible and does not get you into debt. Be specific in what you and your families are prepared to pay and what every cent of that will go towards. It is wise to open a separate bank account that holds only money for your wedding and honeymoon.
Step 8
Choose your groomsmen, best man, maid of honour and bridesmaids. More than just their responsibilities on your wedding day, these ones fulfil many tasks ahead of time, so get them involved at this stage. It is always considered appropriate to ask siblings to fulfil these positions. If you do not have siblings, you can then ask very good friends.
Step 9
Look for a ceremony and reception venue as soon as possible. Book it as soon as you are sure that it is the one as finding venues can be the most difficult part of the pre-wedding arrangements.
Step 10
Rally support in the form of friends, family members and professionals. You only get one shot to plan the perfect day and it is important that, while organised, you are not too stressed out and exhausted to enjoy it. A wedding planner may be expensive but, if you can afford one, they will save you from mounds of stress, admin and dealing with suppliers.
Photo Credit: www.levo.com