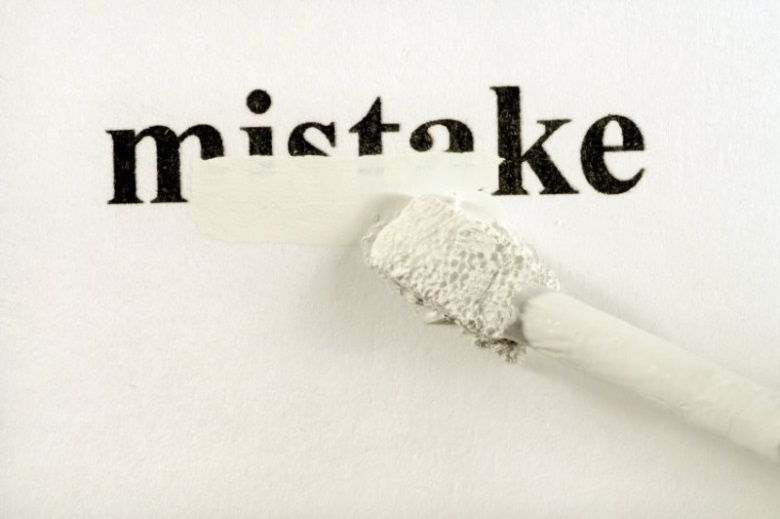 Amidst the nerves, excitement and stresses of wedding planning, the bridal couple often makes elementary mistakes that they later regret. Addressing these issues and being aware of the possibility of them creeping in will guard against making these same mistakes. A few common planning blunders include:
Money matters – draw up a realistic, fair budget that you can afford and then stick to it. Many couples get caught up in the idea of opulent décor, doves flying overhead, vintage cars or paying for all 12 bridesmaids' dresses. This only results in a less exciting honeymoon or debt that needs to be paid off at a time when the newlyweds should be spending money on setting up their home.
Same old, same old – a couple that has gone for traditional vows, music, décor, food and speeches seldom remembers what made their day special. Likewise, the guests go through the motions without something with which to associate this couple and their unique love. Ensuring that your personalities are in the wedding planning will make it different from any other wedding. This does not require more money or way-out ideas, just personal touches.
Choosing the wrong man for the job – make sure that your Master of Ceremonies and your Officiant have some personality and that they know both the bride and groom. Those that do not (such as in the case when the lead singer of the band is asked to perform the MC role, for example), the result is a cold, even boring and lifeless speaker. Being known and loved by the speaker, on the other hand, introduces a warmth and integrity to his or her words.
Plan B – couples that have opted for an outdoor wedding absolutely must have a back-up plan in case of bad weather. This does not depend on seasons or the actual likelihood of rain. It is non-negotiable as many weddings have been ruined, and many brides completely stressed out, by unexpected drizzle or gale force winds in the middle of the best summer months.
The night before – arriving at your own wedding day with a hangover and one or two injuries is never a good idea. Any bachelor or hen parties need to take place at least a few days in advance to allow for recovery, and the bridal couple should be wary to drink with friends and family the day before the wedding. Brides need to remember that drinking leaves one looking puffy, pale and unhealthy the next day, which will be reflected in the photographs.
Your day, your way – do not forget the comfort and convenience of your guests, many of whom may have made special arrangements to be at your wedding. Do not expect them to wait for ages while you have photographs or to put up with a sweltering hot reception venue because you get chilly. This will make it negative and unpleasant for them.
One-man show – it is important that both the bride and groom are involved in the planning of this special day. It is for both of them, and the details need to be such that they can both enjoy these features. Pink may be her favourite colour, but he may not feel comfortable in a "marshmallow puff" shade of waistcoat. It will be necessary for both of them to yield at some point, considering the wants and needs of the other.
Don't sweat the small stuff – a stressed out couple is not likely to enjoy the day if they are constantly worrying that the bread rolls are cold or the flower girl's runny nose will glisten in all the photographs. Worrying about details of which you have no control will only distract you from the importance of the day.
Talk about it – as with anything in life, communication is essential. Having your partner, parents, guests and wedding planners know how you feel and think (and allowing them to convey the same to you) will only help everybody to be able to deal with one another better. You do not want them to wonder why anybody would want to marry you after you have blasted everyone for not being able to read your mind. Likewise, it is of paramount importance to discuss your expectations with your bridesmaids, maids of honour and groomsmen so that they feel confident and can cooperate with you and one another.
Say cheese! – after months of planning, stressing, tears and laughter, there is bound to be something that does not go according to plan. You cannot allow this to dictate the mood of rest of your wedding, and it is important to learn to laugh at what we cannot control. This not only puts your guests and partner at ease, but helps you to enjoy yourself. After all the work you have put into the day, you certainly deserve it.
Photo Credit: perfectonapenny.com