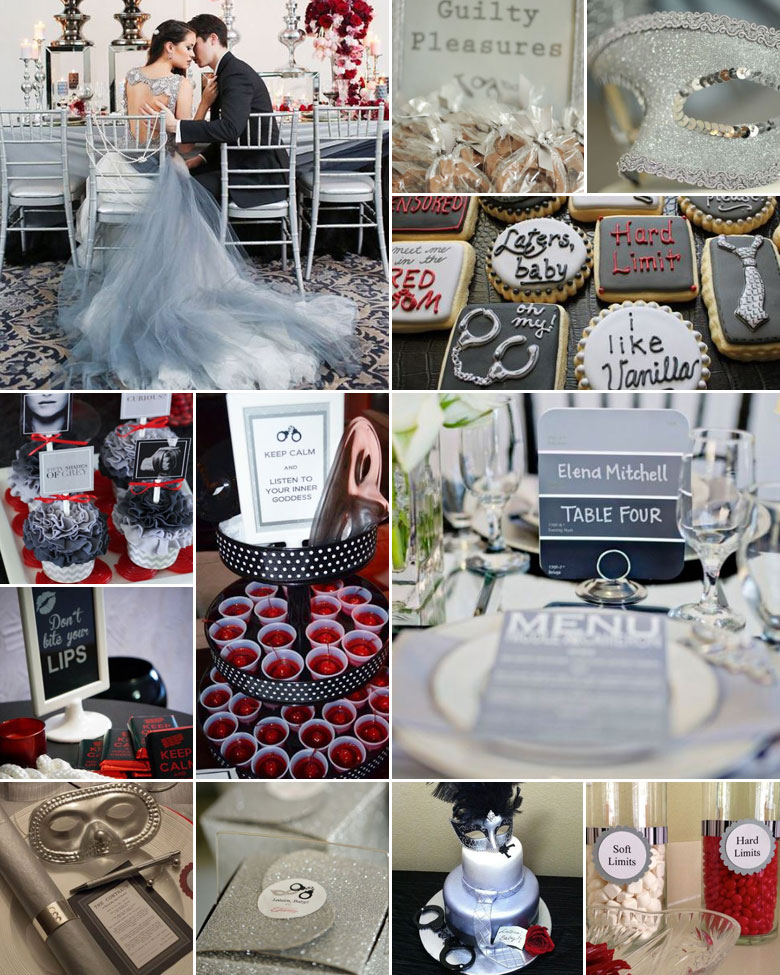 With the recent release of 50 Shades Darker, we've noticed quite a few Grey inspired wedding themes popping up all over the place. Whether you're a fan of the books or the movies, there's no denying that it makes the perfect theme for a sensual wedding celebration or bachelorette.
Remember: If you're expecting a lot of family at the wedding, it's wise to tone down the sensuality.
Shades of grey will naturally be the chosen colour scheme, with small touches of popping red.
Incorporate plenty of leather and stud elements into the décor – from table runners to chair seat covers.
Dress the bridesmaids in leather, or dresses with leather corsets, and consider adding chokers to the mix.
Set up a 50 Shades inspired photo booth with feathers, whips and more – with the instruction to keep clothes on, of course.
Serve cocktails with alluring names like Sex on the Beach, Blowjobs and Orgasms.
Instruct guests to wear masks to the wedding, and turn the entire celebration into an elegant masked ball.
Spoil your guests with kinky gifts like fluffy handcuffs, vibrating rings, whipped cream and more. Then again, maybe keep that for the bachelorette.
Original images and their credits available on Pinterest