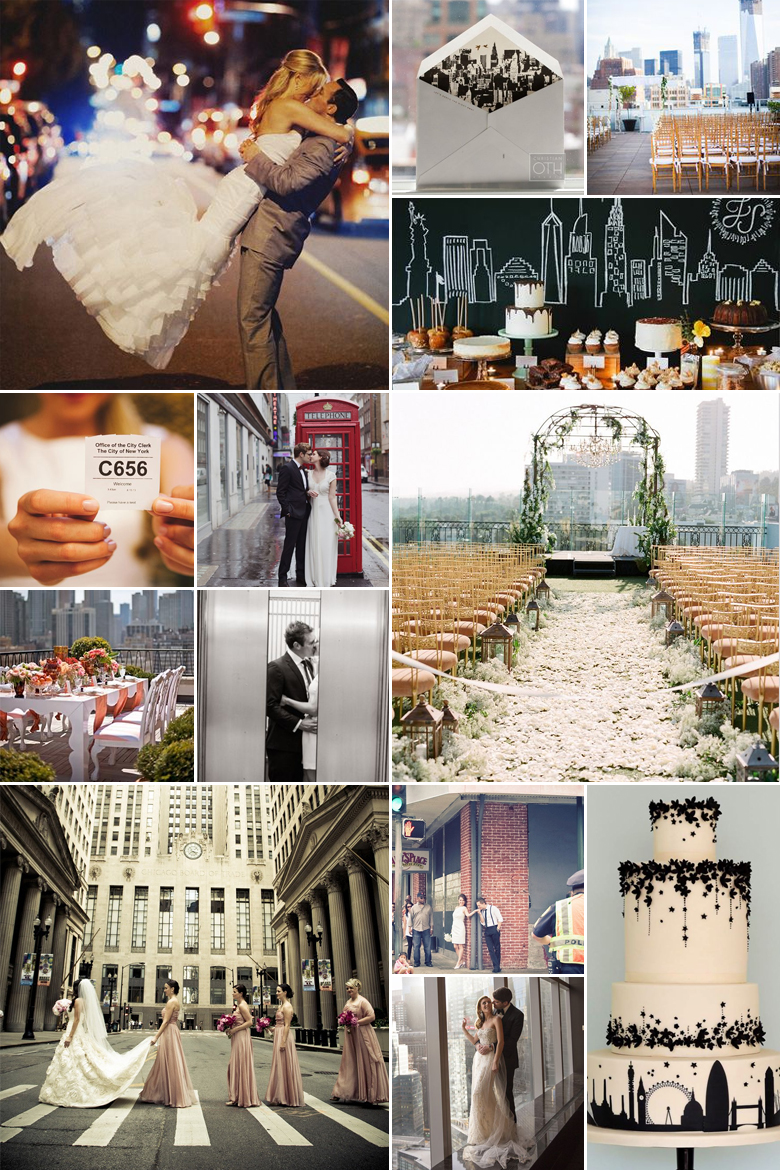 When it comes to planning a fairytale wedding, most brides tend to naturally hop directly to nature – whether it be a forest setting, somewhere in the magical vineyards or right on the beach. But let's take a moment to appreciate the stark romance of the cityscape – doesn't it just breathe bright potential and new beginnings?
If you're all about the labels and glamour, the idea of a chic and contemporary city slicker wedding will have you sitting on the edge of your seat. Hosting a wedding in the city is all about capturing those stunning contrasts – your lacy wedding gown against a concrete backdrop, romance in the middle of a traffic jam, and a peony bouquet with graffiti in the background, to name a few examples.
In the daytime the city skyline can be quite majestic, especially during sunset when the rays bouncing off the many glass windows of the skyscrapers around you. Then again – who doesn't love city lights? Consider having your wedding in the evening, with the twinkling city as your backdrop.
The city holds so many photo opportunities! For instance you can share a romantic kiss on the corner, lead a march of the bridesmaids across the zebra crossing or amble through the traffic with your hubby while dressed in your stylish wedding attire.
Original images and their credits available on Pinterest