A Marie Antoinette Theme: French Elegance
A Marie Antoinette wedding theme conjures up images of French classicism and gorgeous over-the-top embellishments. Marie Antoinette was a fashion icon in her own right, although her historical importance was based on holding several royal titles, including Queen of France. Your Marie Antoinette-inspired wedding is sure to be elegant, regal, and just a little quirky.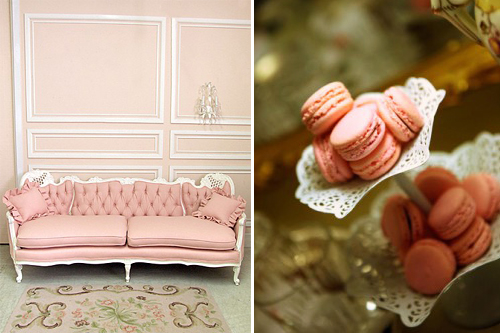 Dwellings and Decor | Elizabeth Annes Designs
The secret to achieving this look is not to shy away from quite dramatic elements. This is a decadent theme that really invites your guests to be part of a whimsical era of romance and intensity.
Include plenty of metallics, particularly gold, to create this theme. If you are opting for DIY for your wedding décor, buy a tin of gold spray paint and go wild. Centuries ago, the royalty were opulent in their choices, only surrounding themselves with the very best. Get yourself into this mindset and don't hold back from being utterly luxurious. In terms of theme colours, keep these neutral and pastel.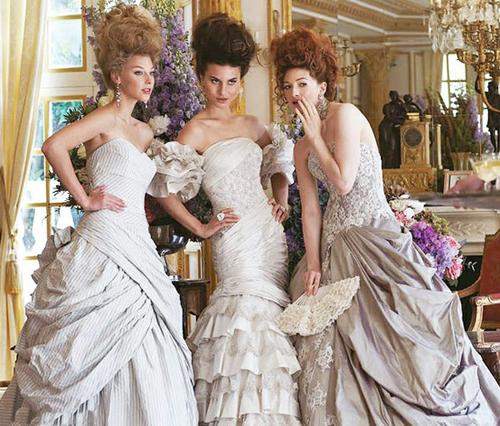 The Tulle
Here are some ideas for your Marie Antoinette-themed wedding:
Include masquerade masks as part of your photo props, for your bridesmaids, or for each guest (perhaps as a sweet guest favour).
Chandeliers. Big, beautiful chandeliers.
Cameo brooches or pendants.
Costume jewellery with pink stones (a favourite of the late queen) as well as strings and strings of pearls and colourful gems.
Antique tea pots, cups and saucers (be creative and use these as vintage-style centrepieces if you don't plan to serve tea in them). Contact A Vintage Affair for vintage tea sets, candelabras and more.
Roses and hydrangeas will make the ideal floral bouquets or centrepieces, particularly for their pastel hues.
Vintage furniture with rich brocade scattered around your venue.
Champagne and chocolate fountains.
Have a look at our Pinterest inspiration board for even more French elegance!