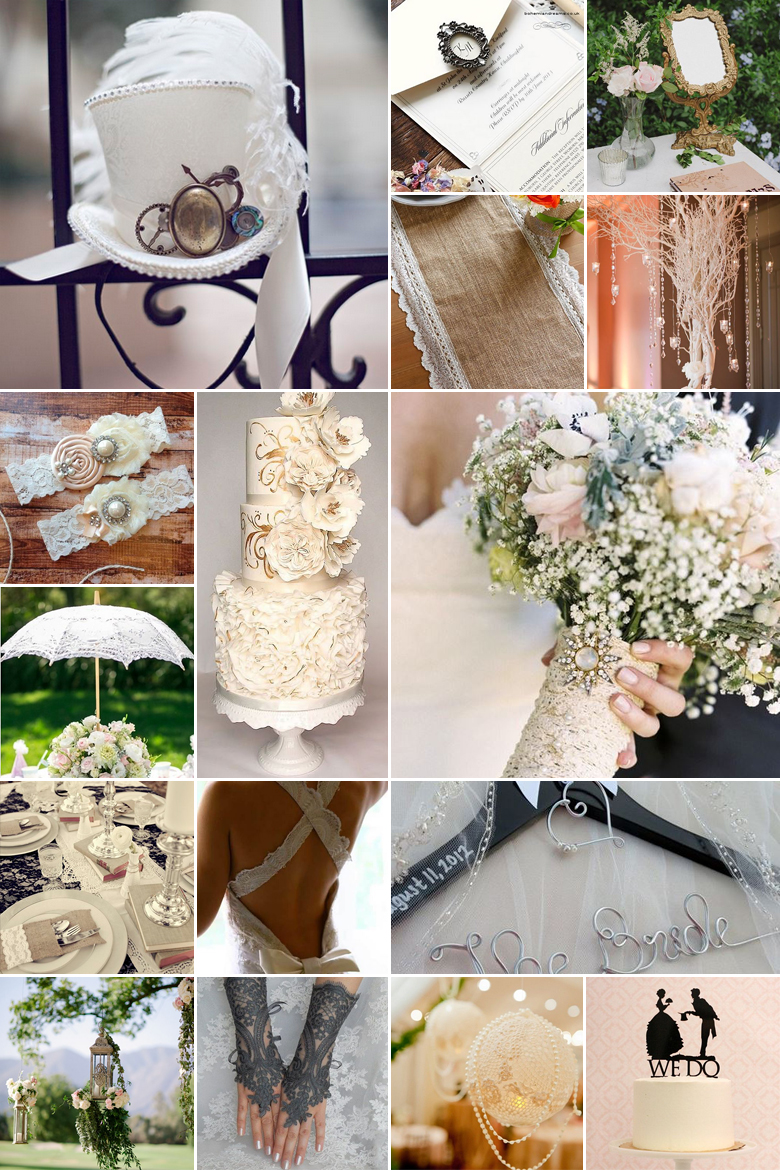 Classic vintage and style meet in this timeless theme. Victorian is without a doubt the epitome of elegance and grace, and speaks to the lady in you and the gentleman in him. However you don't have to go all out with a full Victorian themed wedding – here are a couple of ways to add simple touches to style your celebration:
Opt for a soft and classic Pride and Prejudice hairstyle, and adorn it with ornate hair clips.
Lace gloves for bride and entourage are an absolute must, not to mention white lace up heeled boots.
Incorporate touches of pearl and lace wherever you can – from the stationery to the décor.
Don a hat or fancy fascinator that matches your wedding ensemble, and spoil female guests with lacy fans or parasols.
Choose a striking waistcoat or cravat for hubby-to-be.
Shower the venue in soft flowers like peonies, cream coloured roses and baby's breath.
Serve Victorian inspired delicacies like petit fours, macaroons and dainty finger sandwiches.
What makes the theme even more versatility, is the fact that it can be bent and modernised to suit your personalities, using elements like leather and gears to adopt the steam punk feel.
Original images and their credits available on Pinterest