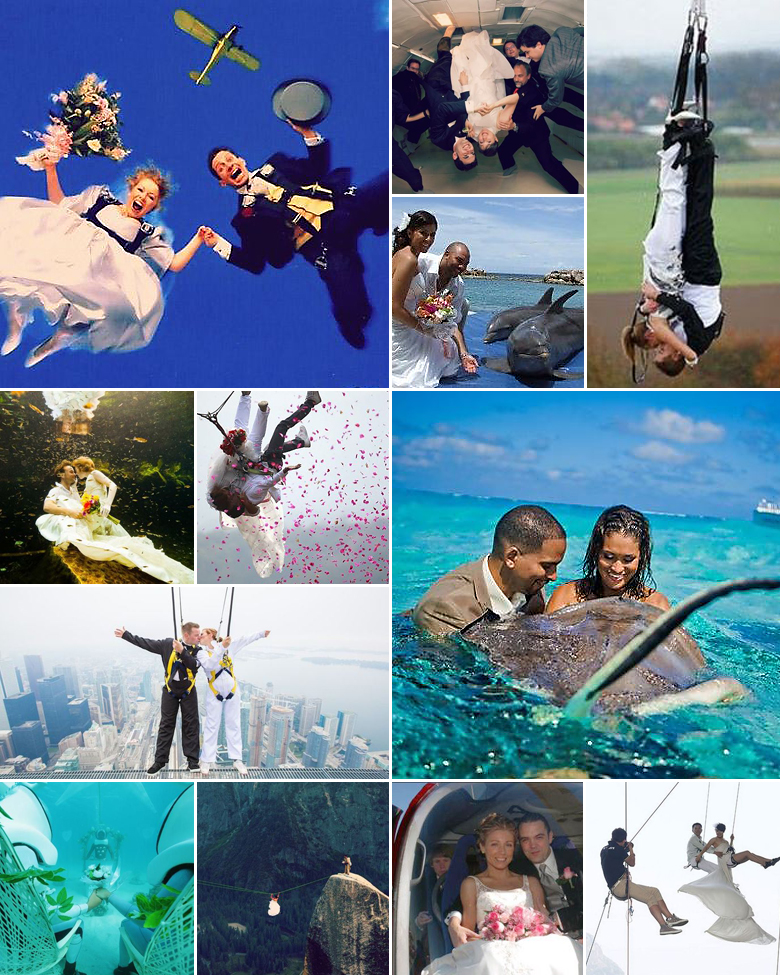 Marriage is quite a rollercoaster ride, so why not kick it off with the same sense of adventure? If a traditional white-dress wedding simply isn't for you, rather get the adrenaline flowing with these thrilling wedding day ideas:
Say "I do" while soaring over your favourite spot in a hot air balloon – memorable and oh so romantic!
Go skydiving! Have your marriage officiated in the sky before jumping down to meet your happy guests waiting down below.
Many aquariums have scuba diving wedding packages, which are ideal as guests can sit outside and watch the wedding through the glass.
Once you've said your wedding vows, instruct a plane to fly overhead and write your names or monogram in the sky.
Hike up to a mountain with your guests (as part of the wedding weekend), and tie the knot on the highest peak overlooking the spectacular valleys below.
Bungee! Imagine how awesome it will be to jump over the edge just as you say "I do" and share your first kiss while hanging upside down?
Host your wedding on an old-school train, while en route to the reception venue, or out at sea on a classic yacht or ship.
Original images and their credits available on Pinterest