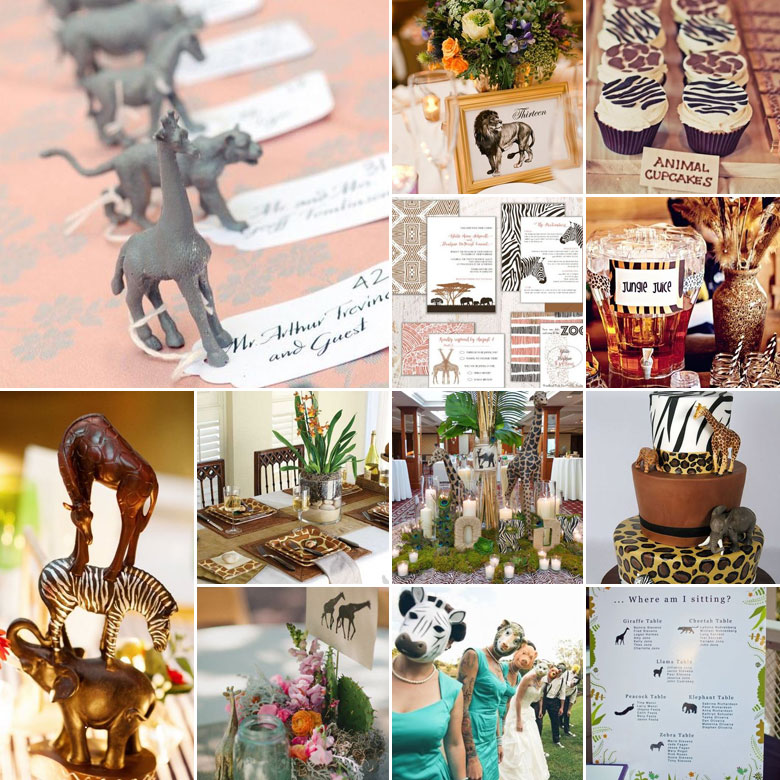 South Africa is one of those countries that most tourist instantly fall in love with. Then again, you don't have to be a tourist to appreciate the colours, the patterns and the authentic charm of this breathtaking continent. So let's go on a creative safari adventure, and plan an African-themed celebration!
First of all, you'll want to incorporate plenty of animal prints into the décor. This doesn't have to be tacky or cheesy – on the contrary! The trick is to keep it simple and minimalist by adding small touches of print to your décor – for instance leopard print table runners, giraffe print napkins or zebra print scatter cushions.
Other ideas include:
Hire authentic African dancers or drummers to entertain your guests, and provide music for the dance floor.
Instead of a bridal party, identify your "big 5" closest friends and have them at your side on the day.
Keep an eye out for an authentic bushveld style venue – whether it's a lapa in the bush, a thatched roof lodge or an open air venue.
Name your tables after indigenous African trees or animals.
Take your honourary guests on a safari before or after the wedding.
Original images and their credits available on Pinterest