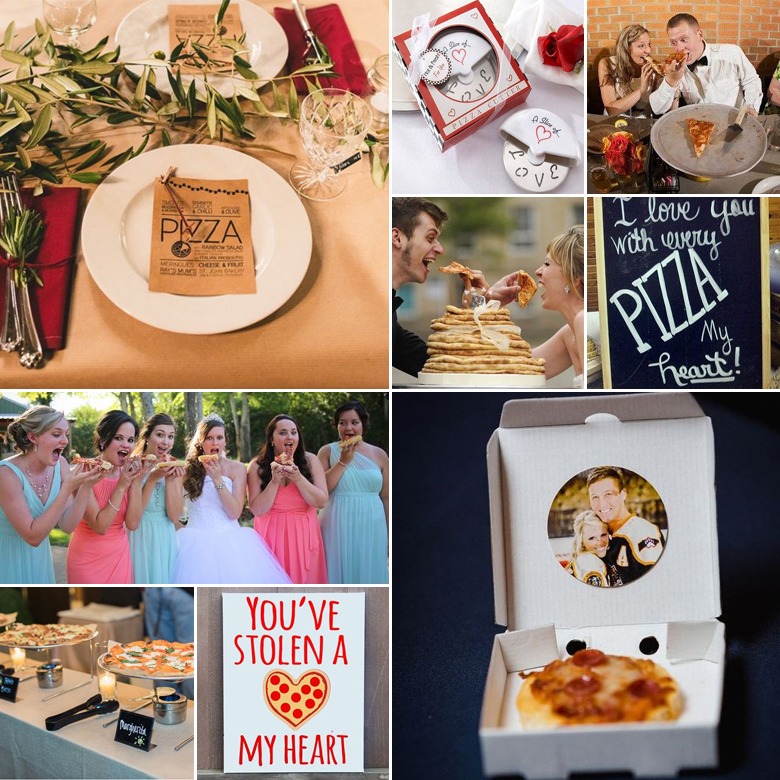 Pizza is considered the universal "loved by all" food! If you're both avid pizza lovers, there's no reason why you can't add this pastry deliciousness to your special day. Perhaps he proposed with a pizza, or maybe it's your go-to Saturday evening meal – whatever significance it holds for you, be sure to add a little explanation so that your guests are in on the story.
Most venues give you the option of serving gourmet pizza at the wedding, so why not consider spoiling your guests with a selection of pizzas for starters or canapés? Imagine waiters walking around with giant pizza plates, overflowing with slices of cheesy goodness.
Even though everybody loves pizza, there are very clear camps – this one doesn't like pineapple on pizza and that one won't eat bacon. An excellent way to work around this is to set up a DIY pizza station where guests can select their own toppings. To really give it that authentic Italian taste, hire a wood-fired pizza oven!
If you're worried about your wedding diet, consider serving a refreshing fruit pizza, topped with yogurt and berries – especially ideal and refreshing for a summer wedding! We also love the idea of a more-ish dessert pizza, oozing chocolate, cream, marshmallows and other sweet delights.
Original images and their credits available on Pinterest